Bento Boxes: Think Outside The Bag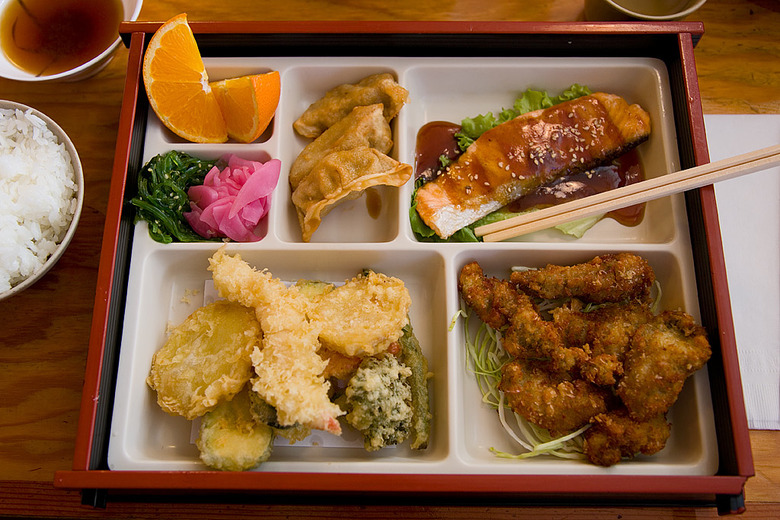 Bento box
Take a look at Flickr's Bento Porn pool and tell us you're not the least bit interested in re-creating Pac Man on a bed of rice using everything in your fridge. They even sell some fairly manly-looking kits online. Traditionally, housewives in Japan pack bentos for their husbands and kids to show they care and send them on their day in style. They can range from elaborate depictions of popular cartoon characters to ocean landscape scenes and any number of carefully styled hot dogs happy to see you.
Not the artistic type? Many Japanese restaurants offer bento boxes during lunch, which is a great way to sample a variety of dishes at the comfort of your own desk. Common take-out offerings are dumplings, salad, rice, tempura, broiled fish, tonkatsu (breaded pork cutlet), chicken tempura, fruit, Japanese omelet, miso soup, noodles, stir-fried vegetables, and sushi. All for lunch. Now about that soggy sandwich doing you no favors in the office fridge...
---
Do you have a favorite bento box? Tell us about it in the comments.