Welcome To Burritoville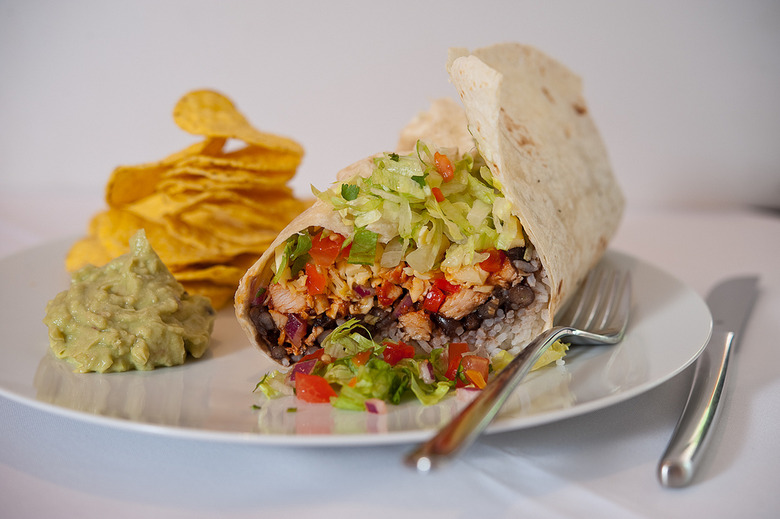 Fully loaded burrito
Take that first bite of a warm, soft, perfectly wrapped burrito and think carefully about what makes it so great. The crunch of lettuce and onions amplifies the meat and beans' tender richness, and salsa's acid perfectly compliments it. Round that out with creamy, tangy sour cream, melted cheese and guacamole and the final product's ratio of protein to veggies to carbs seems almost poetic.
Beyond its reign as most user-friendly Mexican food, thanks to its natural portability and nutritional completeness, the burrito is one of several foods we can thank for the eventual explosive popularity of food trucks.
Best of all, burritos contain just about anything you can dream up. Baja-style fish tacos translate well, as do chiles rellenos and all your favorite breakfast fixins. That's right, eggs, bacon, ham, sausage, cheese and potatoes, bundled up tight. You can get them in any size of enormous, à la Man vs. Food, deep-fried (just call it a chimichanga) or "naked," sans tortilla.
However you order your burrito, take a moment to consider the sheer density of excellent things packed within and wonder – could there possibly be a happier place than inside one of these?