WildFlower: My Vegan Pop-Up Restaurant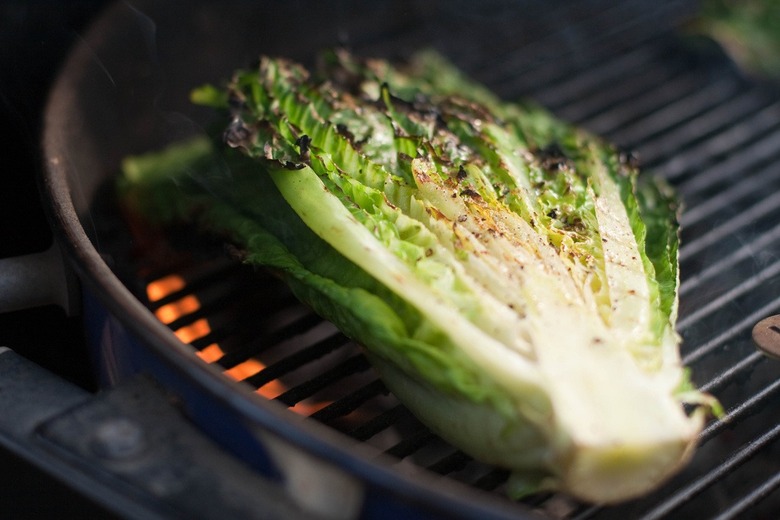 grilled romaine
It now seems like a past life, but when I was 19, I was a DJ/Promoter. I remember planning events and the rush of feeling like I had completed the advance work and then just had to wait and trust in the energy and effort I had put out there. I remember the first club that I promoted for... I personally handed out 10,000 flyers and fed the buzz that was on the street. Opening night was exactly how I planned it — packed and turning a profit.
Fast forward about 10-plus years and I'm creating a different kind of event, the opening of my own pop-up restaurant, WildFlower. NYC's first vegan pop-up restaurant, WildFlower will take place from Friday June 10th through Sunday June 12th, and I am back in the days of creating and promoting and watching it transform everything. Things are a little different: My fliers are now tweets, Facebook updates, and blog posts. My "club" is now a swanky sit-down restaurant. My 1's and 2's are gas-lit stoves, but the energy is still the same. I have been blessed with a lot of buzz in the mainstream media for being the first vegan pop-up in NYC, and my big sis told me to never be second.
So today I'm sitting here putting together a prep schedule, order sheets, and doing a TON of math! I do have some calm realizing that the grind can and will be very rewarding. I poured myself and my passion into this project, bringing all my restaurant experience and applying it to WildFlower this weekend. I am happy to be working with folks I have known for years and the new friends I have met on this road.
Wildflower is my life story in 28 courses. Food I have created over the years, food my parents cooked for me in my youth, plus an à la carte menu for Waffle Brunch on Sunday. And as a nod to my DJ days, Wildflower nights will feature a DJ reception on Friday and DJ party on Saturday and Sunday — though I will be cooking, not DJ'ing this time. The night I'm looking forward to most is Saturday — my Raw Fusion and gluten-free night.
Take a look at my 28 courses and come out and if you're in NYC (or can get here), support and say "Hi!"
---
Heading to WildFlower this weekend? Let us know what you thought in the comments.