Falafel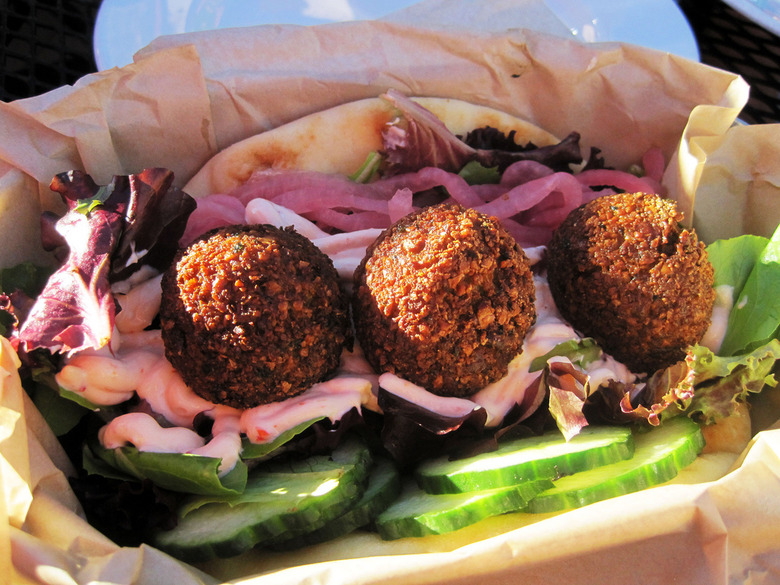 Falafel sandwich
You know them as crunchy, garlicky, fried balls of goodness from the Middle Eastern restaurant or halal cart. It's a fritter, it's a croquette, it's falafel, one of the most popular street foods of all time. Complete with all the fixins, your sandwich holds any number (or preferably all) of the following:
Tahini — creamy sesame paste
Harissa — thick, potent hot sauce
White sauce — tangy, garlic and yogurt-based condiment
Hummus
Lettuce
Tomato
Cucumber
Pickled onions
Shredded cabbage
Cilantro
Owing to the chickpeas — and sometimes fava beans — in the batter and hummus slathered throughout, falafel is high in protein and fiber to keep you sated for the rest of the day. Done right (which if you want, you should do yourself), the fritters are crispy on the outside and fluffy and moist inside, but since perfect falafel is hard to find, we recommend trying dozens of spots until you find the one that's right for you.