French Wine Meets Spanish Cheese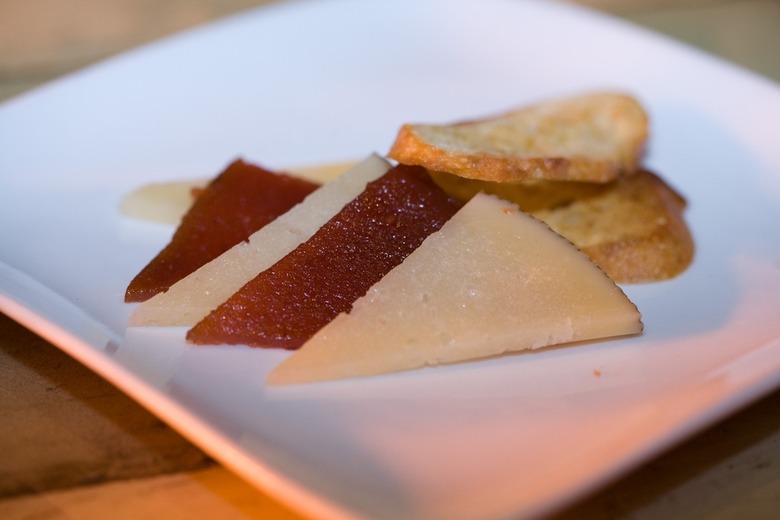 Photo: Charles Haynes on Flickr
Sliding into summer, we're all looking for something cold to quench our thirst. Sauvignon Blanc is always reliable, but if you're not quite ready to switch gears completely to kick-you-in the-teeth acidic whites, you may want to ease into white wine season with a Sancerre.
A year-round Food Republic pick but especially in summer, this French white wine is ideal for chilling out on a rooftop deck, at a backyard BBQ, or taking in the beachfront view.
Sancerre is made from 100% Sauvignon Blanc, so you get the inherent mineral and citrus flavors, but it's not as bracing as New World wines like those from New Zealand.
Pairing food and wine usually works best when the items are from the same region or culture. So why is it that this French white is so good with a slice of Manchego, the sheep's milk cheese from Spain? This French white is dry, delivers fresh fruit and floral aromas, and is a bright and balanced sip. Pair that with the rich body but mellow flavor of Manchego, which also has a little bite to it, and you have an awesome food and wine pairing.