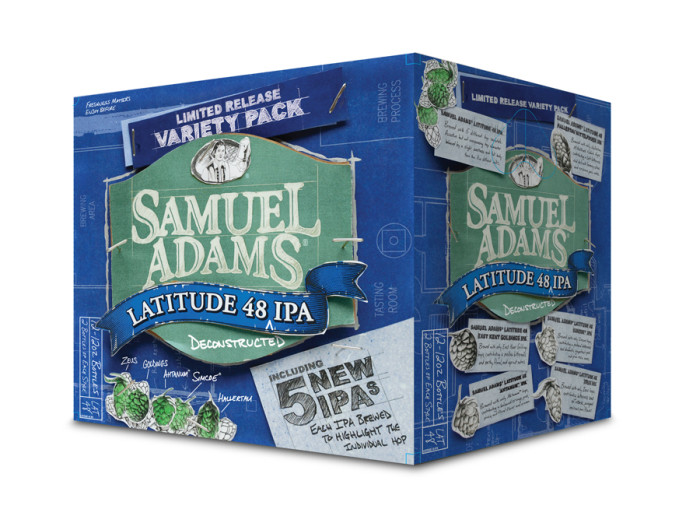 Around 6 p.m., sometimes 7 p.m., the call will arrive: "I'm coming home from work," my fiancée will say. "Where are you?"
After more than five years together, I know better than to lie. It doesn't make telling the truth any easier. "At the bar," I say, taking another nip of a hoppy beer. "Again?" she says, exasperated.
"It's different," I tell her. "This time I'm learning." And that's the truth. Lately, breweries across the globe have started turning happy hour into study hall with single-hop beers. Allow me to educate: Typically, most beers are made with a grab bag of hops. Some hops are better suited for creating bitterness. Others are more ideal for imparting aroma. By combining hops' strengths and weakness, brewers' sudsy creations are often tastier than the sum of their parts.
In brewing, that's been status quo for centuries. But with so many new, unusual hops being plucked from bines, brewers have begun shining a spotlight on single varieties. To help drinkers understand the effects and flavors of different hops, Danish brewer Mikkeller offers the Single Hop Series. Starting with the same base beer, the brewery doses each beer with just hop variety. Line up selections, and you'll soon discern the differences among varieties such as earthy, piney Chinook, super-citric Centennial, and white wine–like Nelson Sauvin.
While I love Mikkeller's project, my quibble is cost. The imported beers typically run $5 or $6 a bottle, making each "class" pretty pricey. That's why I was pleased as punch when Boston Beer unveiled its brand-new 12-pack, Samuel Adams Latitude 48 IPA Deconstructed, which retails for about $14. To create its year-round Latitude 48, the brewers rely on five globetrotting varieties of hops: Germany's Hallertau Mittelfrueh, England's East Kent Goldings, and Washington state's Simcoe, Zeus and Ahtanum — all grown on the 48th latitude line.
For the Deconstructed series, each hop gets to flaunt its singular bitterness and aromas. Place the beers side by side, and you'll notice that Simcoe has plenty of pine and citrus, while Ahtanum is fairly grapefruity and floral, and East Kent Goldings is smooth and somewhat sweet, with a hint of apricot. With each bottle a liquid lesson plan, learning has never been so much fun.