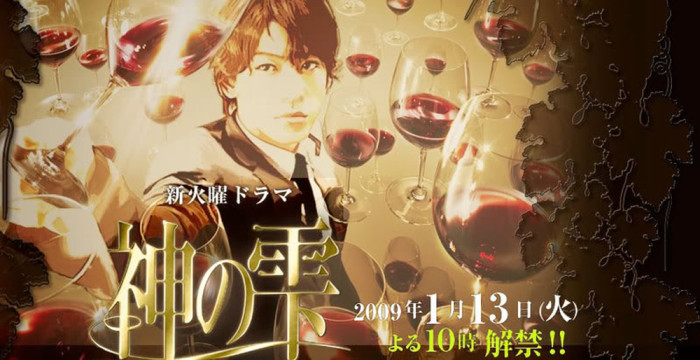 As a wine lover who, admittedly, has never quite related to Bordeaux, with its showy chateaux and high-priced bottles, I was pleasantly surprised to learn that I could love it. And all it took was an introduction to Tadashi Agi, anime author.
Throughout Asia, wine lovers over the last several years have chosen what to buy and drink based on what the protagonist of a cartoon recommends. Translated as "The Drops of God," the animated program based on a comic book of the same name follows a young man who has inherited his father's vast wine cellar on the condition that he solves 12 riddles based on 12 bottles of wine, then uncovers the 13th "perfect" bottle of wine. The wines featured in the cartoon now have a huge following in Japan, Taiwan, and South Korea. But what's most interesting is how the cartoon has influenced the way visitors from those countries tour Bordeaux.
Unfortunately for most Americans, the books, translated into several Asian languages and French, are not yet out in English. (The first English edition is due out in September 2011.) In the meantime, here's what you're missing when it comes to Bordeaux à la Japonaise.
First, don't just stick to the big chateaux. Kanzaki Shizuku's father, in the book, knew that the gems of the region are often small, independent producers who grow their grapes organically (and sometimes biodynamically) and make their wines in an irreverently regressive way. Take Château Le Puy, where thick, squat horses are still used to plow the vineyards and all the grapes are grown according to biodynamic farming principles. Fermentation is done naturally in open concrete tanks, and the winemaker, Pascal Amoreau, might let you scoop out a glass of the juice inside to see what not-quite-finished wine tastes like.
Philippe Carille of Château Poupille considers himself something of a rebel in the region. Not only does he grow his grapes as organically as possible, he also uses solar panels to power the winery. "I haven't used petrol in five years," he brags. He's a celebrity in Japan, where he says people ask him to sign their copies of "Drops," bottles, and sometimes body parts. His most loyal fans, of course, make the pilgrimage to the Côtes de Castillon. Call ahead to let him know you're coming and he might even agree to host you in his rustic dining room at the winery, where a stone fireplace grills up a slab of steak in minutes. (In fact, it's probably a good idea to call ahead at Le Puy, too. This isn't Napa and you shouldn't expect elaborate visitors' centers and tasting rooms here. These are antique facilities where attention is paid to making wine and not much else.)
Of course, not all the "Drops of God" wines are from small, previously undiscovered producers. The illustrious Château Margaux made an appearance in its pages, although it's unclear how much the exposure has affected the already legendary wine. You might not be able to afford a bottle of the stuff, but you can visit by appointment, during the week only. The grand estate is as striking as the wines are… or so I've heard from my more moneyed friends. And you can snap as many photos as you like of the place. They've grown rather accustomed to it.