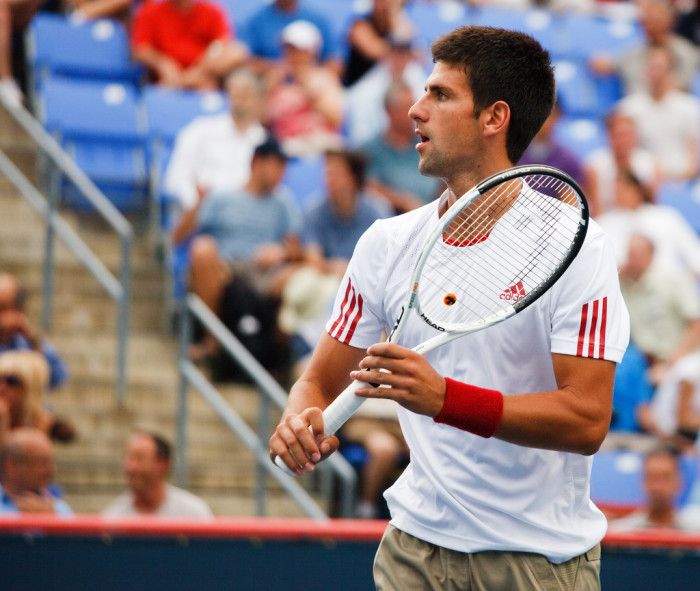 Novak Djokovic is headed to Paris, but he won't be eating any baguettes. The Serbian tennis stud is on an incredible run, having won his first 37 matches of 2011. This Sunday, the French Open starts with Djokovic as favorite. Last Sunday, he beat Rafael Nadal to win the Rome Masters. Chances are, pasta was not on his menu.
According to the Wall Street Journal, Djokovic's incredible streak started when he went gluten-free. Last year, the tall, moody Serb, who always seemed to be chasing Nadal and Roger Federer, was told that he had an allergy to gluten, a protein found in most flours. Djokovic went gluten-free, shed a few pounds, and he hasn't lost since.
Now tennis is a tough sport, and there's more to Djokovic's rise than giving up spaghetti and beer. Nadal has battled injuries, and the once-formidable Federer's age is becoming a factor in his relative decline. At the same time, Djokovic's once-shaky serve and seeming lack of focus have been corrected. Maybe because of practice, or maybe because he's gluten-free.
If he continues his unbeaten streak and wins the French Open, you can bet that gluten-free diets will become the talk of the sports world.