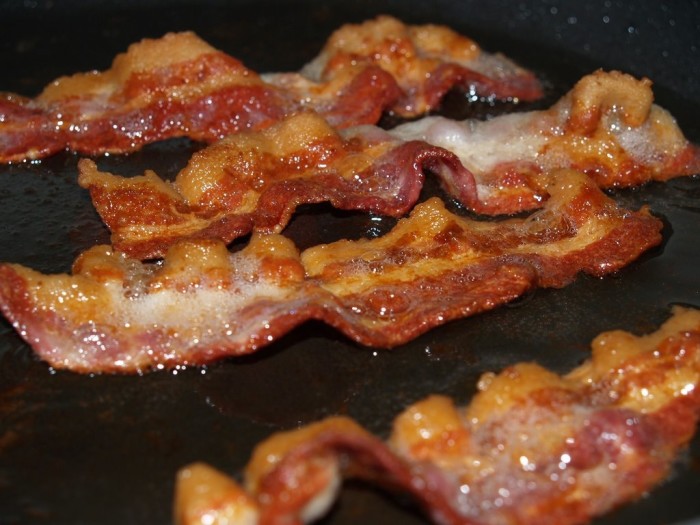 As you would imagine, wine writers spend a lot of time drinking. We're forever in search of something new to tell you about in the world of wine, and that includes food and wine pairings. There are the matches made in heaven, like steak and a big Cabernet Sauvignon or fois gras and Sauternes. But it's the unlikely duos that really get us psyched.
In a recent tasting of Sanford wines from Santa Barbara and Santa Rita California, we sipped our way through pinot noirs and Chardonnays, alongside crab cakes, creamed spinach, smoked salmon, popovers, thick slab bacon, and steak. The Chardonnay ranged from refreshing with great minerality to rich and elegant with sultry body and finish. The pinots were all fairly big in the delivery of ripe fruits and lingering finish.
With quite a few years of tastings behind me, I would have made an educated guess that of the array of foods and wines before me on the table, the suitable pairings would have been the Chardonnay and crab cakes, and the pinot noir and bacon. Even wine pros start with the same basic rules of thumb: white wine with white meat or fish, red wine with red meat. This mantra usually leads you down the correct food and wine pairing path. But this particular afternoon, the stellar pair by far was the Estate Chardonnay, with the aforementioned sultry allure, and the grilled double-cut smoked bacon.
The bacon was smoky and salty and the wine was rich enough to stand up to it in body but also possessed the perfect acidity to cut the fat. The end result was a delicious and rich mouthful. Next time you are looking for a white wine that is far from wimpy and can work with everything from crab cakes to steak, go surprise yourself and your guests. Skip the big reds and serve this Chardonnay instead.
Sanford Chardonnay, La Riconada Vineyard, Santa Rita Hills, Estate Bottled, 2008 $38*
*This is the suggested retail price though prices may vary according to location and proprietor.