Two New Food Apps Rated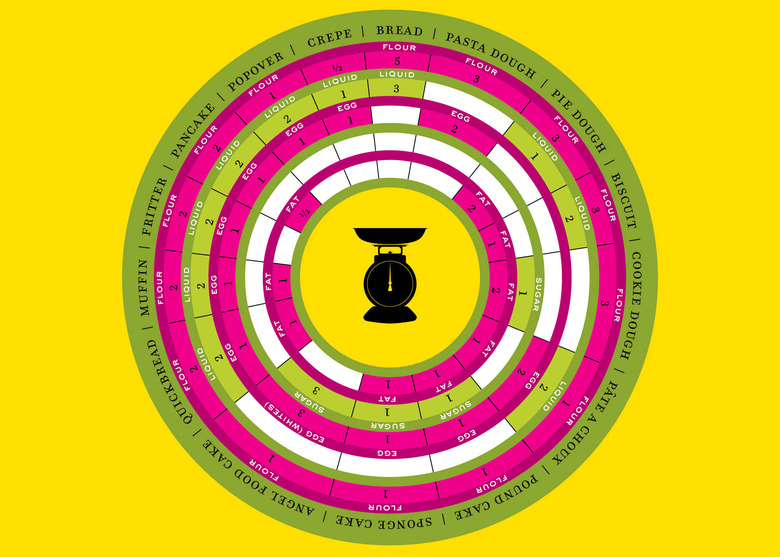 Ratio app chart
We may receive a commission on purchases made from links.
Smartphone applications can do all sorts of smart things for the food– and drink–inclined. You want a bowl of steaming soba a couple blocks from where you stand? Done. Do the exact measurements for a proper Negroni escape you? Done. How the hell do you crimp a pie shell? Done. Hot Apps road tests the latest and greatest applications—both Apple and Android—to find out the good, the bad, and the waste of $1.99.
Ratio
Michael Ruhlman, journalist, cookbook author, and Anthony Bourdain drinking buddy, has long specialized in bridging the gap between the sometimes heady, French-centric world of culinary arts and the everyday home cook. (He also penned one of the most engrossing and readable books ever written about celebrity chef culture—2006's Reach of the Chef). With Ratio—both a book and more recently an app—Ruhlman contends that ratios, not recipes, are the building blocks of cooking. For example, instead of thinking about pasta dough in terms of quantities—two large eggs, 1¼ cups flour and so on—a simple ratio of three parts flour, two parts eggs can be followed. This works for a range of concepts including batters, stocks, sausages, custards. For example, sponge cake is made with equal parts eggs, sugar, flour, and butter. Hollandaise is five parts butter, one part egg yolks, one part liquid (vinegar/aromatics). The Ratio app compiles 28 essentials.
The navigation is clean, with tabs at the bottom pointing to ratios, saved recipes, and social sharing—to push that clutch consommé breakdown to your Facebook friends. But the main reason to buy this is for the calculator. Math can be hard, especially when you've got three burners roaring. Both English and Metric conversions are available—so for a muffin mix you are told that 8 cups of flour requires 567g of butter. Just don't drop your phone in the beurre manié. Apple and Android; $4.99; ruhlman.com
Food Network in the Kitchen
So I went and bought the Food Network app today. That sort of made me squirm. And then it crashed and froze my phone with Bobby Flay and the Neelys burned into the screen. Not a great start. After a reboot I got it working. The launch page offers all the timely content you would expect from foodnetwork.com. There are recipes for spring (white pizza with arugula) and a section dedicated to lemon desserts. I clicked on a lemon and almond rice ramekin thingy by Giada De Laurentiis. It's great that there's a photo and ingredient list that can be easily merged into a single shopping list. It's not so great that the directions were 300 words of dense text. Can you spare a line break? It's difficult to read on an iPhone. And, hey, there's a tab for Giada at Home show times. How neat. Zzz. But 45,000 recipes is a lot—many with photography. There's a built-in timer too. Which you can set for the next Iron Chef air time. Just kidding. But wouldn't that be cool, Food Network? $1.99; Apple and Android; foodnetwork.com/mobile