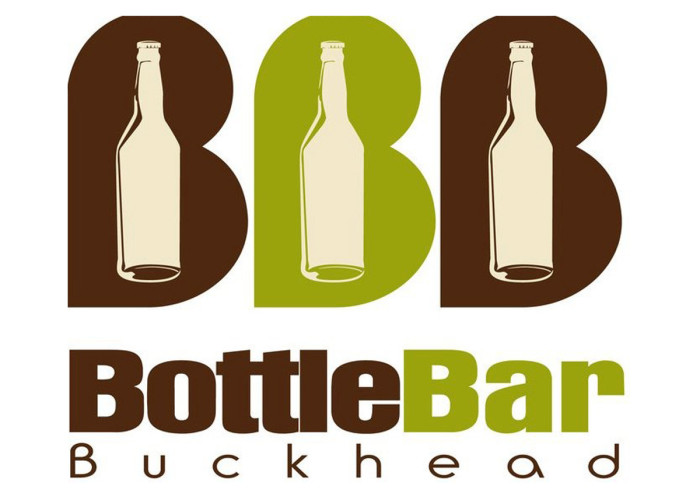 On Sunday night, the Atlanta Hawks beat the Chicago Bulls, 101-84, to even their Eastern Conference Semifinal Playoffs series at two games apiece. One of the Hawks' most important players the last few seasons has been Zaza Pachulia, a 6'11" reserve center valued for his hard-nosed defense and the infectious, never-say-die attitude he brings to the team and fans. Sunday night was no different, as Pachulia contributed 9 boards in 25 minutes off the bench.
Away from the court, Zaza has used his free time the last few seasons to break into the restaurant business. A few minutes before the Hawks tipped off against the Bulls on Sunday, Zaza sat with Food Republic to discuss his life running restaurants.
So, let's talk about food.
Don't get me hungry now, we're about to play a game.
Well, actually, let's talk about the restaurant business. The first restaurant you bought was in Midtown Atlanta, and you named it Eno by Zaza?
Yes, I bought the exisiting business. It used to be called Eno. It had been in business for a while, and I didn't want to make too many changes. It was a Mediterranean restaurant in Midtown Atlanta. High-end. But then the economy had a lot of problems, especially here in Atlanta. So it didn't really work. Might have been location, might have been having the high end image. It just didn't work. So I decided to close it.
And right around the same time, you opened the Buckhead Bottle Bar? What was that like?
There's a big difference between having an existing restaurant and creating something totally new. Also, the location is very different, because Buckhead is one of the top Zip codes in the country. Buckhead Bottle Bar is more funk, more fun, a more lounge-y restaurant. Prices are very good, very fair compared to other places nearby. We decided to keep it open late, so we get a dinner crowd and a late crowd as well, and we brought in a DJ. So we made it very fun and tried to make a lot of alternatives for the people. It hasn't even been a year since we opened the place, and we've already won awards from Open Table and some magazines in Atlanta. So we're being recognized, and that's a huge honor for us as business owners. But most importantly, people seem to love it. We just created a fun atmosphere.
I know a lot of athletes try to diversify and invest in different things. Not a lot of guys go into the restaurant business, and even fewer go into it while they're still playing. What made you get involved in restaurants?
It's just fun for me. I wouldn't neccessarily say the restaurant business is something everyone should get into, because it's very risky. But it's something where I've always wanted to have my own place, especially in a city that I love, a city that I call home. I have a lot of friends, know a lot of people, and with my age and my personality, it's been a good fit. And it was fun to create a place in my style. I'm not saying I have the greatest style, but I wanted to bring that Miami-slash-New York atmosphere to Atlanta, something very new, very modern. We hired a very well known designer here in Atlanta to help us design the space, and it was a total team effort.
What is the hardest part of owning a restaurant?
Everything is hard, man. Just staying on top of everything. Something comes up every day. There's a lot of risk, a lot of responsibility, especially when you have a late-night crowd there. Plus I have my image on it, so you don't want something to go wrong and to get a bad reputation. But this is all something that I'm learning. Especially after the season, I want to learn and get more involved.
Do you cook?
No, no.
At all?
No.
You're originally from the country of Georgia, which is over next to Turkey. I know when you come to New York City you always go find a Georgian restaurant to eat. Have you ever thought about doing a Georgian restaurant in Atlanta?
Actually, Atlanta has one of the largest populations of people from my country, Georgia. And when people heard I bought a Mediterranean restaurant there were a lot of questions raised, like people wondering if I was going to put some Georgian dishes on the menu. But I think to do it right, you have to start and grow slowly and carefully. Right now I have Bottle Bar and that's a lot of work, and I don't want to take any more time away from basketball. I like it, I'm enjoying it, and we'll see in the future what happens.
Other than Bottle Bar, where else do you like to eat in Atlanta and on the road?
Man, I'm a big fan of dining out, in pretty much every city we go to. New York is probably my favorite place to go eat, and Miami has a lot of great cuisine. I like to mix it up. I like French, Italian, sushi. In Atlanta, I would say Bistro Niko is one of my favorite spots. Pricci is great when you want Italian. We have great steakhouses, like Bones and Chops. I just love going out and having dinner with friends. It makes me relax and helps me to enjoy life.
Lang Whitaker is Editor at Large of SLAM magazine, a contributing editor to Antenna magazine, a contributor to NBA TV and the co-host of NBA.com's Hangtime Podcast. He is the author of the memoir, In The Time Of Bobby Cox: The Atlanta Braves, Their Manager, My Couch, Two Decades, and Me.
---
For more Sports and Food, check out: