How To Order Wine In A Restaurant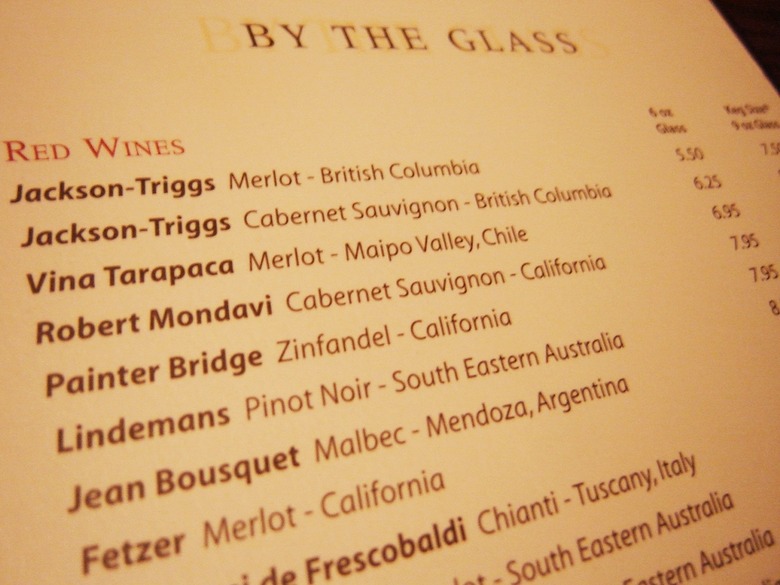 It's always an intimidating experience when you get presented with a wine list, but it doesn't have to be. So we decided to provide a primer on how to order wine in a restaurant.
Before you even get into the swirling, sipping, and swishing of vino, hit up your sommelier/server/bartender. Basically, whoever is charged with bringing you that bottle. Ask questions. Don't be shy about asserting yourself and stating exactly what you're looking for and how much (or how little) you're willing to spend.
Even sommeliers and wine snobs let the resident pros do the hard work. So take your time and make your first move carefully. Just follow these 4 tips to demystifying the wine list:
Don't Ask. Tell!
Thumbing through a wine bible is the fastest way to transform an enjoyable dining experience into a dull one. Restaurants with said volumes most likely have a sommelier responsible for composing that leather-bound tome. So rule number one when ordering wine is don't be afraid to ask for help. Whether you're chatting with a sommelier, a server, or a bartender, be very vocal about what you do not like. Deciding whether you want red or white cuts the choices in half. If you like sweet wine, say so. Servers are not mind readers, so share as much info on your preferences as possible.
Spend Your $$$ with Common Sense
Julia Child once told me a restaurant is only as good as its least expensive bottle of wine. So go forth and order that inexpensive bottle with confidence. By no means should you feel obligated to order something you can't swing. A good sommelier or server should recommend a few different wines, in different price categories, so that the choice is ultimately yours. If that's not the case, feel free to ask what's wrong with all of the others on their list.
Browse Before Buying
Unless you and your partner are only having one, ordering wines by the glass usually proves to be more costly than ordering a bottle of the same wine. If a restaurant has to open a bottle, they want to make sure they get back their investment. So even if they only pour one before the wine goes south they aren't in the red. If cost is not a factor this is a great way to complement each course as well as your dining partner/s varied tastes. Another great thing about wines by the glass is that these options are usually available for a taste test. So you can browse before buying.
Let the Chef Decide
Good wine makes good food even better. If you are looking for a wine to match your meal, let the chef decide. By this I don't mean actually go back and ask the chef; let the menu make your choice for you. For instance, if the food is primarily Italian, choose a bottle of Italian wine. If you are going to be ordering many courses that vary in flavor profiles and spice, think about ordering a split, or a half bottle, that pours about two and half glasses. This way if you want to start with a light-bodied white to go with your salads and then move to a rich red to pair with your lamb chops you aren't committed to one big bottle of either.
---