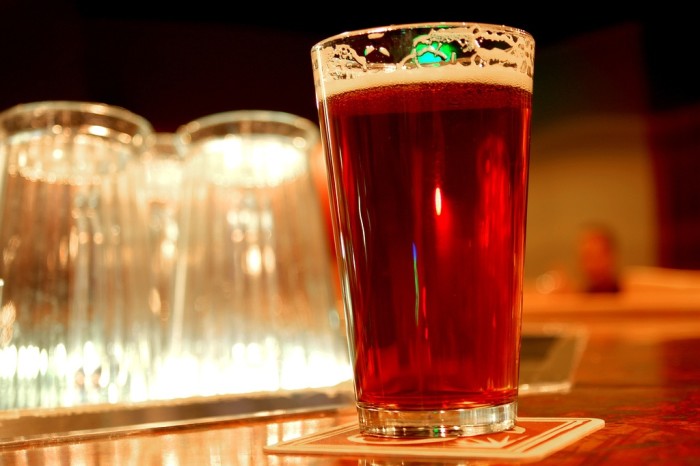 To be honest, we weren't all that interested in the Royal Wedding until we heard the rumor that beer has been banned at the Royal Wedding reception. Apparently it far too down-market a drink for such a posh affair. And you can't drink beer in front of the Queen. Which is kind of insane when you think about the place that beer and pub culture has in British life. As the future King, Wills might want to take a page from his predecessor Queen Victoria, who realized the power of a good pint: "Give my people plenty of beer, good beer, and cheap beer, and you will have no revolution among them," she said. So there.
It's also a shame because there is so much excellent beer to be had in the UK. The nation is in the midst of a craft brewing explosion, with over 700 breweries dotting the British Isles. Here's a quick list of beers that Will, Kate, the Royals, and their guests will not be enjoying on wedding day:
Samuel Smith Oatmeal Stout
This creamy yet carbonated dark brew is made in Yorkshire's oldest brewery. It's got notes of caramel and nutty flavours.
Breconshire Brewery Welsh Pale Ale
We are not going to point out how ridicuous it is that Prince William of Wales will not be scoffing this Welsh brew. But he is missing out on a light, fresh, grassy ale with a biscuity finish. It's brewed using a historic recipe.
Wychwood Hobgoblin
This is a mouthwatering copper red ale, with well-rounded, almost chocolately malt flavors.
Hebridean Berserker Export Pale Ale
This ale is made from a 150-year-old recipe and is rich and spicy with caramel notes.
While the punky brewers at BrewDog have gained a little notoriety this month by creating a special Royal Wedding beer called Royal Virility Performance, laced with an herbal viagra equivalent, we prefer their Tokyo Intergalactic Oak Aged Stout, which is brewed with jasmine and cranberries.
What's your favorite British brew? Tip us off in the comments, old chap.