Mortar And Pestle Picks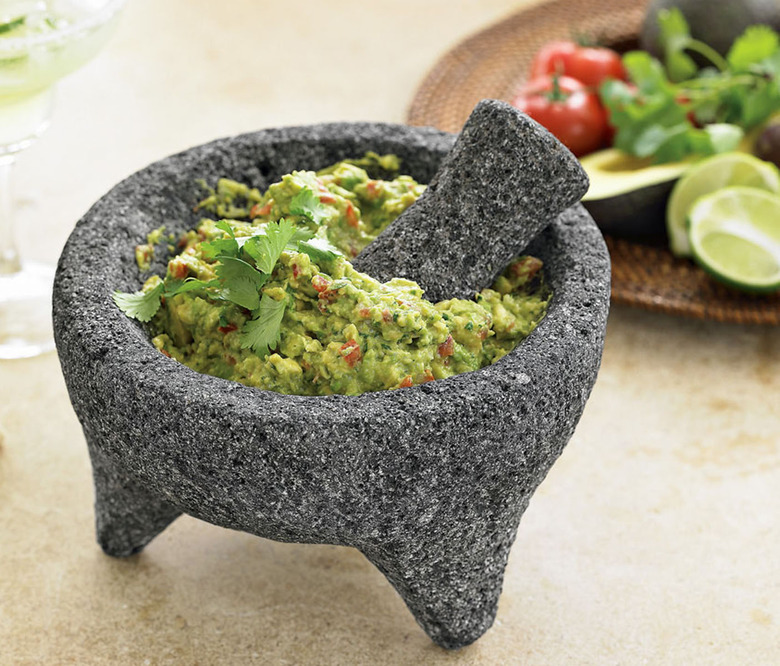 For the gadget guru:
You've probably bypassed the basic mortar and pestle and would love an authentic molcajete (for mortar) and tejolete (pestle)—the Mexican three-legged version traditionally carved from indestructible volcanic rock. Like a cast-iron skillet, these should be seasoned following the instructions that come with the set. Hand wash these with a brush. Bonus: guacamole looks great in the molcajete, which makes it easier to serve guests.
---
Do you use a mortar and pestle to mash things up in your kitchen? Tell us about it in the comments.
---
More kitchen tools on Food Republic