Guide To Chicago: Day 7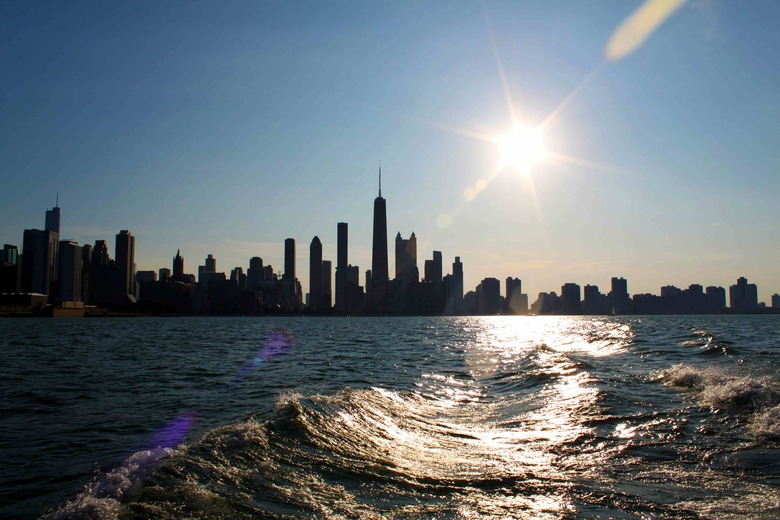 First our man-on-the-ground in Chicago recommended Takashi as one of the go-to restaurants for visitors and Chicagoans alike. Next, he gave props to The Publican. Then he threw back some affordably priced cocktails at The Whistler and went to check out some indie rock bands at Lincoln Hall before re-visiting his favorite music haunt The Empty Bottle. Then he went on a farm-to-table binge at stayed the night at Longman & Eagle. But all good things must come to an end, and today Adam wraps up this insider's guide to Chicago (for now at least) with a trip to the farmer's market to shop for produce from Nichols Farm & Orchard.
With the growing desire for more ways to purchase sustainable food, Chicago's neighborhood farmers' markets have been rapidly expanding, with more vendors at each market and more markets popping up throughout the city. On top of the beautiful selection of ever-changing produce that you'd expect to find, it's not surprising to now see fresh-baked goods, honeys, Midwestern artisanal cheeses, humanely raised meats, and even sustainable fresh fish.
One of the flagship stands on the farmers' market scene is Nichols Farm & Orchard, which is a presence at almost every market in the city. It's no surprise, though; this northern Indiana farm produces a fantastic and diverse array of fruits, vegetables, greens, squash, onions, potatoes, beets, and everything else that can be grown on Midwestern soil. I especially love the fresh peas and garlic scapes in early summer and the heirloom apples and potatoes later in the season. And those scapes early on eventually lead to some of the best-tasting garlic I've had the pleasure of using in my cooking.
The thing that Nichols is probably best known for is its massive selection of heirloom apples. Most consumers have no idea that there are more than a dozen or so different types of apples until coming across a farmer's stand like this—Nichols grows about 40 varieties! Luckily, all are available to sample. (Just ask nicely!) In 2011, Nichols will be offering CSA shares.
---
We hope you found Food Republic's Insider's Guide To Chicago helpful. What other cities would you like to hear about from a local's perspective? Tell us in the comments.