Guide To Chicago: Day 6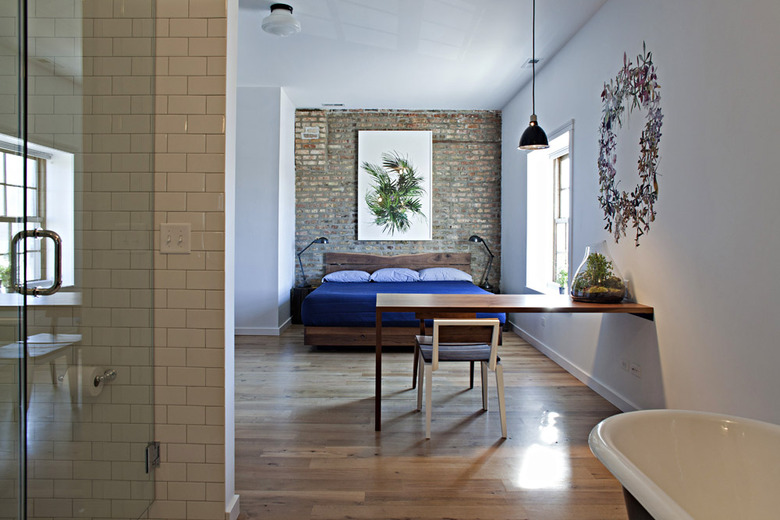 First our man-on-the-ground in Chicago recommended Takashi as one of the go-to restaurants for visitors and Chicagoans alike. Next, he gave props to The Publican. Then he threw back some affordably priced cocktails at The Whistler and went to check out some indie rock bands at Lincoln Hall before re-visiting his favorite music haunt The Empty Bottle. Now, he's filling himself up on locally sourced meat and crashing out at
Longman & Eagle
2657 North Kedzie Ave
Chicago, IL 60647
773-276-7110
Ever wonder what it's like to sleep above a Michelin-starred restaurant?
Logan Square's Longman & Eagle restaurant quickly gained citywide popularity for serving excellent small and large plate dishes, many focusing on nose-to-tail eating via locally sourced meats. The dark wood floors, tables, and long bar, as well as the unfinished wooden ceiling, give it a warm, comfy feel and are reminiscent of what a Chicago saloon might have looked like in the early 1900s.
Adding to this popularity is the fantastic selection of bourbons, Scotch, and whiskeys (actually Irish whisky, to be specific), many available at $3 per shot. More to my tastes are the wonderful house-made cocktails—in particular, an Old Fashioned that is far and away the best I've had.
Michelin deemed L&E starworthy at the end of 2010, so it's no longer a city secret. Now, along with the trailblazing Lula, it anchors a neighborhood that has become one of Chicago's most exciting in terms of food, drink, and culture.
Longman & Eagle opened the Inn early in 2011. Directly upstairs from the restaurant, the six rooms range in size (and price), but all are cleverly designed by Chicago's Cody Hudson and feature woodwork by Mode's Robert McAdams. Some rooms feature fun touches such as analog stereo cassette decks (with a bunch of mix tapes), interesting selections of books and media players, and other hipster amenities. Each room features works by a different local artist. Rooms also feature a luxuriously stocked mini-bar and room service is, perhaps obviously, available. Prices range from $75 (seriously!) to $225 per night. As there are only six rooms, you should book as far as possible in advance.