3 Great Champagnes For Brunch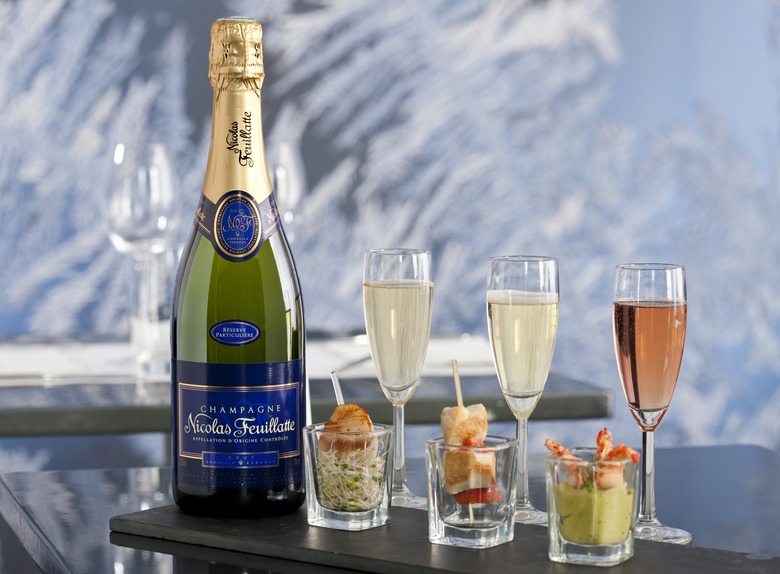 Nicolas Feuillatte, Blue Label Brut, France, NV $25 A Food Republic fave, this is a traditional Champagne, meaning it is made in the methode champenoise — the best way to make a batch of bubbly, and it consists of the 3 required grapes- Chardonnay, Pinot Noir and Pinot Meunier. What that technical info translates to is a delicious mouthful of bubbles. It's vibrant with pear and almond aromas. Serve as is at brunch or make a Pear Champagne Cocktail by adding an ounce of pear liquer to your flute first, then top off with the Champagne.

Veuve Cliquot Ponsardin, France, NV $50 Perhaps you recognize the distinctive orangey-yellow label covering this French lady. Most people do and your guests will be impressed from across the room. The price may be a bit steep for the everyday drinker but in the land of Champagne this one is fairly affordable. You're paying for consistency, history (Madame Cliquot is credited for inventing two majorly important parts of the creation of Champagne as we know it — riddling and disgorging) and most of all delicious wine. Just be sure to say it correctly- Veuve like move and Cliquot like Klee-Ko.

Alsace Willm, Cremant d' Alsace, Blanc de Noir, NV $15 Blanc de Noir literally translates to "white from black" and refers to Champagne or sparkling wine made strictly from Pinot Noir, a red grape. Yes, this is not technically a Champagne because it comes from a wee bit north in Alsace. But it's made in the same method as the two above and it is just as delicious at a fraction of the price. Being a Blanc de Noir it's color is slightly pink, but it's not sweet or girly by any means. This wine is bursting with lots of streams of tiny bubbles and is perfect for pairing with brunch fare.
*Prices listed are based on the standard 750 ml bottle, unless otherwise noted and may vary depending on location and proprietor.