Traveling The Tequila Trail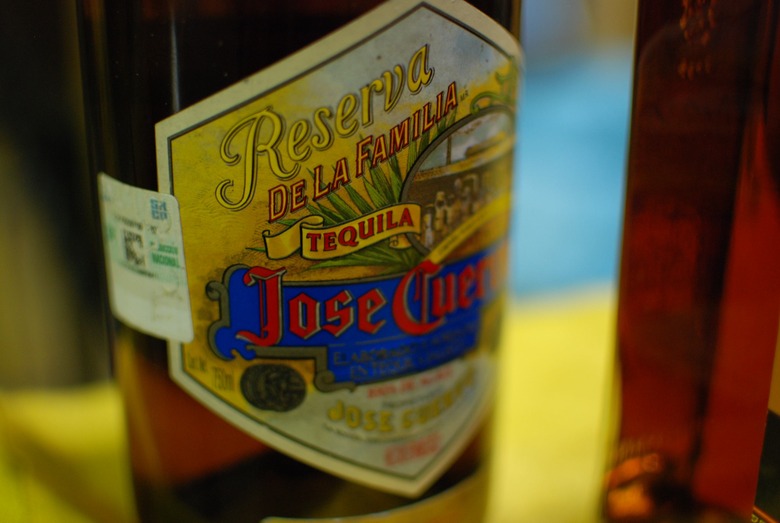 3 Distilleries with Recommended Tours:
The Jose Cuervo La Rojena distillery
Entering this distillery is akin to walking through an outdoor museum of stunning sculpture and landscaping that has you looking for Edward Scissorhands around every llama-shaped bush. A cold Margarita lands in your palm immediately upon entering the first garden courtyard, where you're surrounded by bright mustard-colored walls and mosaic tiles. Cuervo is frankly epic in size. (Think of a scene from Scarface, sans the cocaine and shooting sprees). The grounds here alone are worth visiting, but leave time to tack on extras like the Mundo Cuervo Museum or watching a roping demonstration by the local cowboys. The VIP tour package ($25) also concludes with a private sampling of La Reserva de Familia, an extra-anejo aged 3 years with a blend of 30-year-old tequila. The Cuervo family annually commissions a Mexican artist to design the boxes, many of which have become collector items.
With Herradura, one might say it's the journey, not the destination. The distillery offers a Tequila Express Train, which you can pick up in Guadalajara. Traveling via railway car through the Jalisco countryside is understandably romantic, and on the 90-minute route there's a quick lesson about the history of Tequila and the agave-growing region overall. You're not driving, which is fantastic because the complimentary cocktails are stiff and it certainly helps make loud Mariachi music seem apropos. You alight at Amatitán and enter Hacienda San Jose del Refugio. Your tour ends with an afternoon Mexican buffet and party.
This distillery provides a great tour option for large groups (got 20 friends with you?), and on a nice day, one could spend forever lounging in the manicured tropical gardens of Quinta Sauza. However, you won't exactly doze off thanks to the distillery's ornate live performances. The VIP package can be tailored to include two such performances. The first, witnessed outside on the lawn, among the towering palm trees with cocktail in hand, is an ancient dance performed for Mayahuel, the goddess of fertility and mezcal. After that has concluded, everyone dines al fresco on classic Mexican dishes, and mid-way through the meal there's another show featuring elaborately costumed Mariachi dancers with live guitar accompaniment.
---
Have your own tequila trip story? Let us know in the comments.