Guide To Chicago: Day 4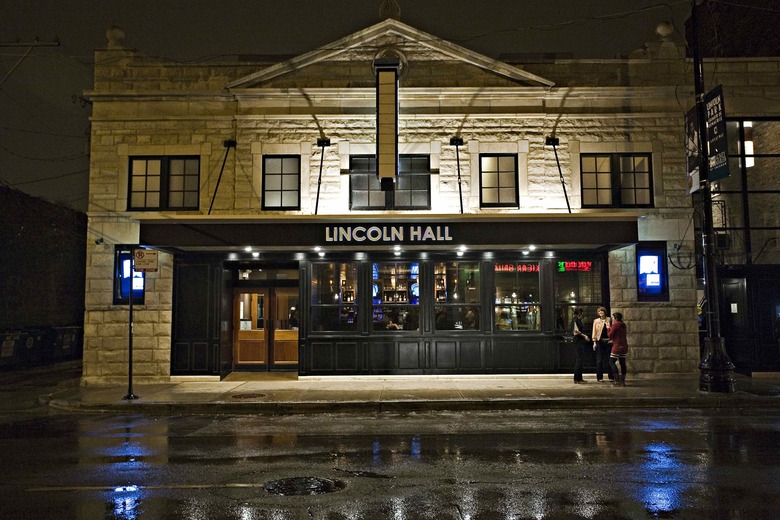 First our man-on-the-ground in Chicago recommended Takashi as one of the go-to restaurants for visitors and Chicagoans alike. Next, he gave props to The Publican. Then he threw back some affordably priced cocktails at The Whistler. Now, he's gonna go check out some indie rock bands at
Lincoln Hall
2424 N. Lincoln Ave.
Chicago 60614
773-525-2501
If you prefer a "less punk rock" environment (i.e. shiny and new with more seating) Lincoln Hall is the place to see live music in Chicago. Centrally located in Chicago's well-heeled Lincoln Park neighborhood, Lincoln Hall provides a clean, well-lighted venue for touring indie-rock bands, without the corporate feel, overbearing security, and through-the-roof drink prices of places such as Park West, Metro and, House of Blues. It's much needed, too. Since the legendary Lounge Ax (which was located just a couple of doors down) closed back in 2000, the neighborhood didn't have anything to take its place until Lincoln Hall opened in late 2009. Sight lines are excellent, with a wraparound balcony on the second level. Recent acts have included The Vaselines, Thee Oh Sees, Camera Obscura, Clientele, and Isobel Campbell & Mark Lanegan. There's a solid beer selection, and the kitchen serves up good, decently priced bar fare—primarily sandwiches, flatbreads, and salads. There are three bars in the venue, so there's never much of a wait to be served.
Fun fact about Lincoln Hall: In 1934, FBI sharpshooters stood atop the building and waited for John Dillinger to exit the Biograph Theatre, which still stands and still shows movies, directly across the street.
---
Have you seen a band at Lincoln Hall? What's your take? Tell us in the comments.
Read more of our guide to Chicago: