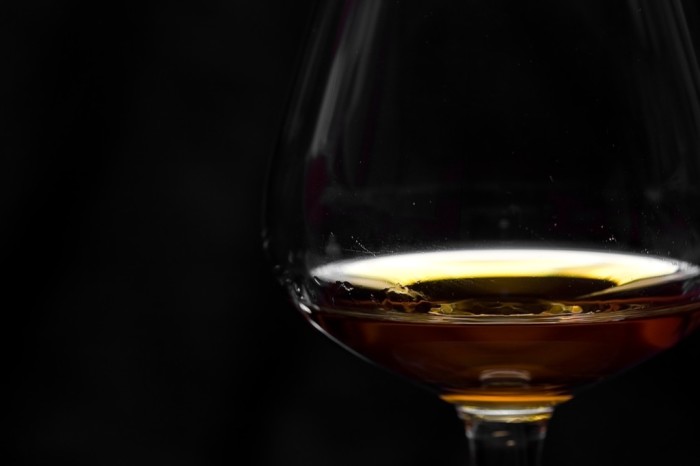 What exactly is Armagnac? Last year this grape-based French brandy celebrated its 700th anniversary. Yet despite enjoying a healthy 150-year seniority over its slicker mass-market cousin, Cognac, the feisty indie spirit has yet to achieve the same kind of international stardom. Or presence in rap videos.
Hailing from the eponymous region in Gascony in the Southwest of France (just a stone's throw away from Cognac), Armagnac is bottled by over 200 small producers whose diverse range of house styles ensure that this spirit's spectrum of flavors is anything but predictable.
There are three main Armagnac regions—Bas, Haut, and Ténarèze—where 10 different types of grapes are grown and blended, with the final product aging in oak barrels anywhere from 1-3 years for VS Armagnacs, all the way to 20 or more years for XO Premiums and vintages.
Looking for a place to dive in? We've arranged these 5 Armagnac picks from value-priced to vintage:
De Montal VS $28/750 ml This value-priced starter Armagnac has warm notes of vanilla and tobacco. It can be enjoyed neat or mixed in cocktails.
Tariquet VSOP $39/750 ml Priced in the mid-range, this light-tasting Armagnac has notes of honey, citrus, and freshly baked pastry.
Chateau de Laubade XO $69/750 ml A sophisticated blend of eaux-de-vie that have been aged a minimum of 12 years (and as long as 25 years), this smooth-sipping Armagnac has rich chocolate notes, making it an especially satisfying after-dinner drink.
Delord 25 Year Old $85/750 ml Presented in an eye-catching bottle bearing a handwritten label and a wax seal, this deep copper-colored spirit has a complex walnut nose with hints of spice.
Castarède 1979 Vintage $127/750 ml For the seasoned Armagnac lover, sampling, and collecting a wide range of vintages can be a richly rewarding experience. Smooth and complex with notes of dried fruit, cedar, cigar box, and earth, the Castarède 1979 is a true gem.
---
Ever tried Armagnac? Let us know how it rates with you in the comments.