Spain's Gin And Tonic Bars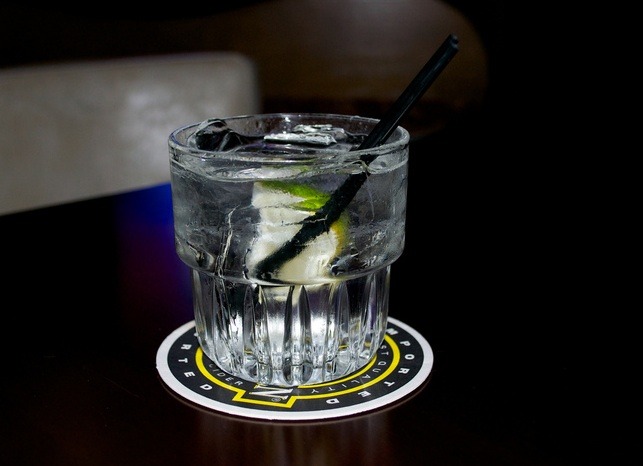 Photo: kaoticsnow on Flickr
Certain drinks are irrevocably associated with certain cities or countries. The Singapore Sling and Manhattan are obvious. Cuba has its Daiquiri, Puerto Rico the Piña Colada. Dublin's drink is Guinness, Rio has the caipirinha, and for the best Gin and Tonic, you would naturally look towards... Spain?
I was more than surprised a couple of months ago when a gin distiller (Jean-Sebastien Robicquet, from Citadelle) told me that Spain makes the best G&T, served in a tumbler or red-wine glass, and garnished with citrus peel and fresh spices like star anise or grated nutmeg. The "Gintonic" as it is known, has apparently been the off-duty drink of choice of Spanish chefs for a decade, and their infatuation has gone large.
The British may have invented the drink, but the Spanish have elevated it to an art form.
The Champagne Bar at Hotel Arts Barcelona offers a menu solely dedicated to the G&T, with pairings such as "Cucumber" (Hendrick's Gin, cardamom and fresh cucumber) and "Provence" (Bombay Sapphire and fresh lavender). Each of the G&T combos have a different gin based on aromatics and flavor profile; all are mixed with Fever-Tree tonic.
Looking through the menu offerings, I began imagining further tweakings I could make when recreating these drinks at home: the "Flower Power" G&T would have worked well with the naturally floral G'Vine Gin. The "Spice" G&T that used a gin with fairly subdued spice botanicals—my suggestion would be to opt for a bolder gin.
But now, there's no need to travel to Barcelona to try a jazzed-up G&T: a number of U.S. restaurants that take their culinary cues from Spain are providing similarly creative riffs on the cocktail.
At Estadio in Washington DC the gin is served with orange peel and mint (and made with Old Raj, a strikingly orange-hued gin made with saffron).
At New York's Bar Basque, a G&T menu is offered, showcasing an array of different gins and different tonics, as well as light flavorings for each, such as muddled berries, or a standout flavored with cilantro and lime. And Bar Celona in Williamsburg, Brooklyn offers an expansive selection of "G y Ts," including a Beefeater 24 and sherry combo.
---
Got a favorite way to dress up your G&T? Let us know in the comments.
If you were into this story, check out these:
---