Guide To Chicago: Day 1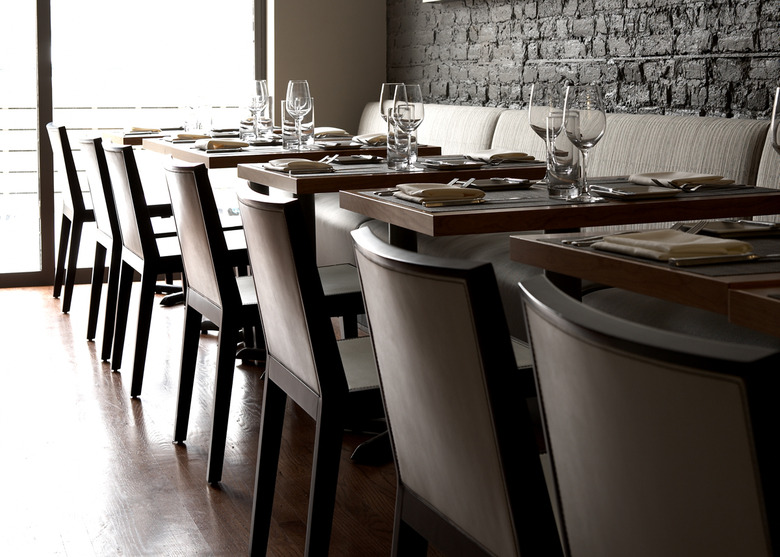 NOTE: At Food Republic, we're often asked for restaurant and general what-to-do-where recommendations, and we often know what we're talking about, if we may be so bold. We'd be happy to offer tips for just about any city anywhere (you can write us at editorial@foodrepublic.com), but Chicago's a tricky place. If you follow the hot spots, you already know about Next and Alinea, but what about the places to get a great meal without too much fuss? Well, we will admit that like most New Yorkers, we don't get to Chicago enough, so we asked Adam Miller, a sort of regular guy we know there who goes out a lot to eat, to drink, to see live music, and such. He knows his stuff. First up, Adam tells us why he recommends
Takashi
1952 N. Damen
773.772.6170
In a city full of Izards, Achatzes, and Baylesses, among others, it could be argued that Chicago takes its chefs as seriously as it does sports stars. So when Takashi Yagihashi, one of the country's premier chefs (responsible for both the much-lauded Tribute in Detroit and Okada at Wynn Las Vegas), opened his namesake restaurant in Chicago in the last days of 2007, we would've expected it to be one of the more coveted tables in town. But Takashi has kept a relatively low profile.
Takashi is located in the same spot that once housed Psylla, Stephanie Izard's excellent pre-Top Chef establishment. It's a great spot for a restaurant—a converted free-standing home on a charming stretch of Chicago's Bucktown neighborhood. It has a warm, casual, neighborhood vibe to it, but the food is definitely fine dining all the way.
The regular menu is French/Japanese with several American influences. The à la carte menu is divided into cold plates (for example, an excellent soy-sesame beef tartare with Asian pear, quail egg, and crispy potato), hot plates (such as a signature dish of sautéed Maine scallops and soba gnocchi, trumpet royale mushrooms, and celery root-parmesan foam), and mains (including a wonderful roasted Wisconsin young pheasant with chestnut risotto, chanterelle mushrooms, Jerusalem artichokes, and pearl onions). A chef's tasting menu is also available. The wine list is not what you'd call extensive, but it's well chosen and fairly priced. While no one would say that Takashi is inexpensive, it is a very good deal for a top-of-the-line, fine-dining experience. And on Sundays, a much less expensive noodle dinner and lunch menu is available, featuring several small plates and big bowls of excellent homemade ramen, soba, and udon.
Even with a continuous barrage of excellent reviews, culminating in a Michelin star in 2010, Takashi is still a laid-back place. I suggest getting a reservation well in advance, but we've never had trouble finding a table on a weekend, giving just a few days notice.
---
Have you been to Takashi in Chicago? Tell us what you think about it in the comments.