Guide To Herbs Day 13: Mint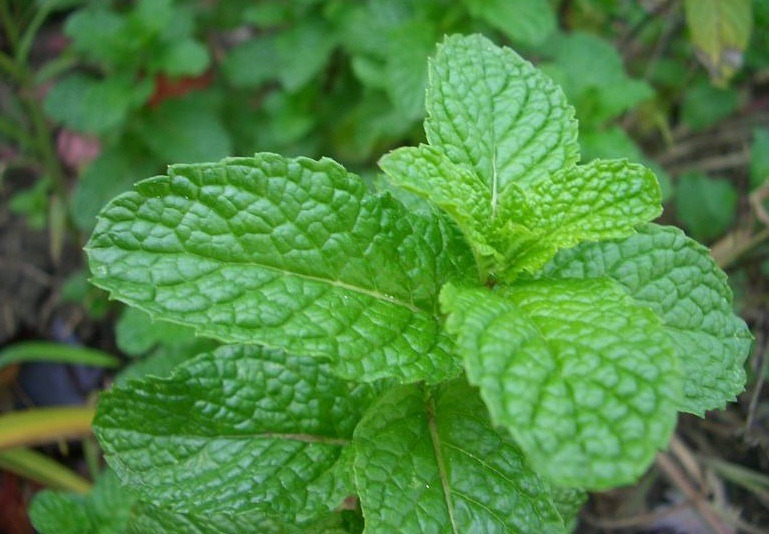 We are finishing up our first herb guide today. We started it all with a prelude and then took a wild ride through the garden stopping at parsley, basil, rosemary, dill, we checked out cilantro, discovered what is up with herbes de Provence, mined the multitude of uses for chives, looked at sausage's best friend sage, pondered tarragon, moved on to oregano, looked at thyme, and, um, lavender. Today we are finishing things up with that friend to ice cream, leg of lamb, and juleps everywhere. It's mint!
Mint is one of the more powerful herbs, so it typically goes best in dishes with strong flavors. It's a staple herb in Thai and Indian cooking. It's an essential part of the jelly that accompanies lamb chops. And it's a favorite of bartenders who muddle up big bunches of mint leaves in popular drinks like the mojito and mint julep.
Asian cooks use mint's cooling quality as a counterpoint to the fiery peppers found in dishes like Thai mint chicken, or they use it as an accent in dishes like Indian mint rice. In the Middle East, mint adds a lively note to a tabbouleh and other staples of the diet. Throughout Southeast Asia (and beyond), the varieties of mint—like peppermint and spearmint—have been used for centuries in tea and gum, sauces, and salads.
But it's become extremely popular in the U.S. because of its use in mint jelly alongside lamb chops, and of course in the South because of its use in the bourbon-based mint julep, which takes center stage in the cocktail world every May during the Kentucky Derby. More recently, as Cuban culture has become more influential in dining and drinking, the signature mojito has moved to the top of the menu in many cities—it's the unofficial cocktail of Miami.
---
What's your favorite use for mint? Let us know in the comments.
Another day, another herb. Read all about 'em: