5 Great Session Beers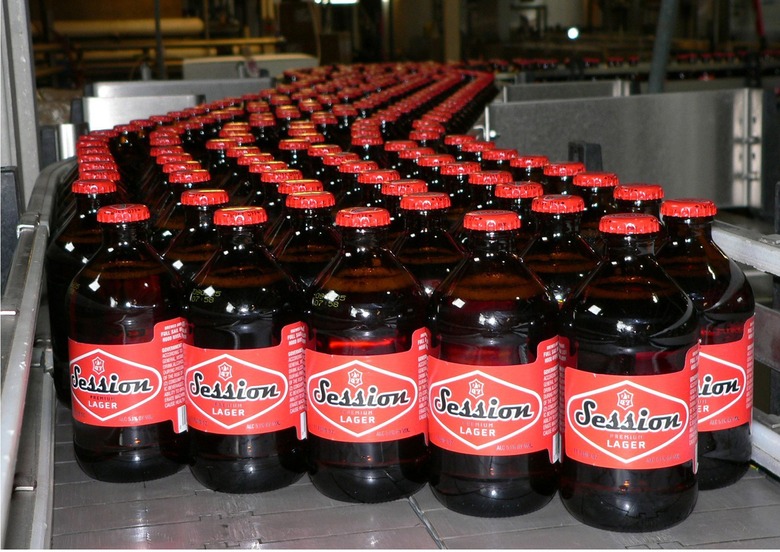 In this era of the craft beer renaissance, independent brewers are producing some of the biggest, baddest beers imaginable. So, why then are some of the most ardent beer lovers seeking out subtle, low-alcohol brews? Because they love beer enough to want to be able to have more than one, that's why.
With great, intense flavor often comes high alcohol content. Which is why most craft brewers worth their salt (ahem, malt?) are coming out with beers that can be enjoyed over a longer period of time, otherwise known as a drinking session. Hence the name: session beers. Sessionable beers (yes, the word can also be used as an adjective) generally hover around 5 percent alcohol—the limit is hotly debated—and boast flavor profiles designed to go easy on the palate, pint after pint. But make no mistake: the Silver Bullet these are not. They come in different styles, from pale and bitter to dark and malty. Here are 5 Great Session Beers to try:

Full Sail Original Session (ABV: 5.1%) We love a short, stubby, old-timey bottle, but this classic all-malt lager does more than just look cool. Notes of toasted malt round out the light, crisp effervescence of this beer.

Goose Island Honker's Ale (ABV: 4.2%) This English-style bitter ale is a deep amber color in the glass. The hops are balanced with sweet, soft baked fruit flavors.

Captain Lawrence Sun Block (ABV: 4.5%) Brewed with coriander and orange peel, this Belgian-style wheat beer is citrusy and herbaceous, with just enough of a hoppy bite.

Köstritzer Schwarzbier (ABV: 4.8%) Think a light beer can't be dark? This German "black beer" is a velvety brew with a touch of savory to cut the sweetness of the caramelized malt notes.

Dogfish Head 60 Minute IPA (ABV: 6%) It has a slightly higher alcohol content and more intense, lingering flavors than others in the category, but is still billed a session. Bitter lemon and pine notes permeate.
---
More on craft beer from Food Republic: