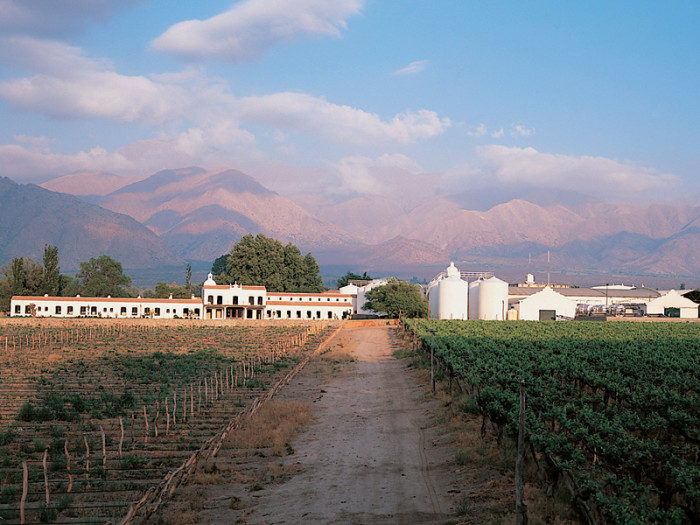 It's official! Argentina's favorite grape has earned its own holiday. World Malbec Day is this weekend (April 17 to be exact), so we've assembled a list of Malbecs that are worth trying, but that won't break the bank.
These reds are all under $20 and offer more interesting sips than bottles twice their price. So what makes a Malbec awesome? Think big concentrated fruit like a Zinfandel, but more blackberry, plum, and cassis, not to mention elements of tobacco and chocolate.
Gascón Malbec, 2009, $14* Open it. Sip it and then swirl it. You'll be intrigued by how the Gascón Malbec changes even after a half hour of breathing. The '09 growing season had its ups and downs, and in the end the dryness and low yields produced some seriously concentrated fruit. So if you like fruit forward, this wine is jam-packed just for you. Expect full body, but smooth, and it finishes with hints of spice.
Catena Malbec, 2008, $19 Consistently an award winner and with one sniff you'll know why. Aromas of everything from cassis to anise and chocolate to cherries ooze from this glass. This wine is big, rich, intense, and hauntingly blood red in color. It can stand alone, or take on anything charred from the grill.
La Posta Angel Paulucci Vineyard, Malbec, 2008, $18 Many Malbecs can tire your palate after one glass but this wine keeps giving. It's juicier than some of the others on our list. It's well- balanced and layered with all those delightful dark berries you want from this grape. Enjoy with brick oven pizza or burgers.
Bodega Norton, Malbec, 2010, $10 Notice this is our youngest, or you may call it newest, wine on the list. Which is also why it may the cheapest. Big Malbecs do well with a little time in the cellar. But if your Malbec-curious and don't want to dump a ton of money on a chance, this is a perfect starting point. If you like what you taste, you'll dig their Reserva too, but you'll also need to dig deeper into your pocket to taste it.
Montes, Classic Series Malbec, 2009, $11 Here's the only Chilean Malbec in this bunch. The Classic Series offered from Chile's famed Montes vineyards pours consistently crowd-pleasing wines at a great value, and this one follows suit. I've said this of previous vintages and I'll say it again— this Malbec is plummy with a hint of butterscotch that makes me want to lick the glass.
Michel Torino, Don David Reserve Malbec, $16 When it comes to Malbecs the word "reserva" really does indicate a noticeable difference in your mouth. You'll get a wine that is more balanced, often richer and smoother. This one is plummy, it's spicy, and has a non-stop finish.
*Prices are based on the standard 750 ml bottle and may vary depending on location and proprietor.
---
Other wine coverage from Food Republic: