Ask Dannielle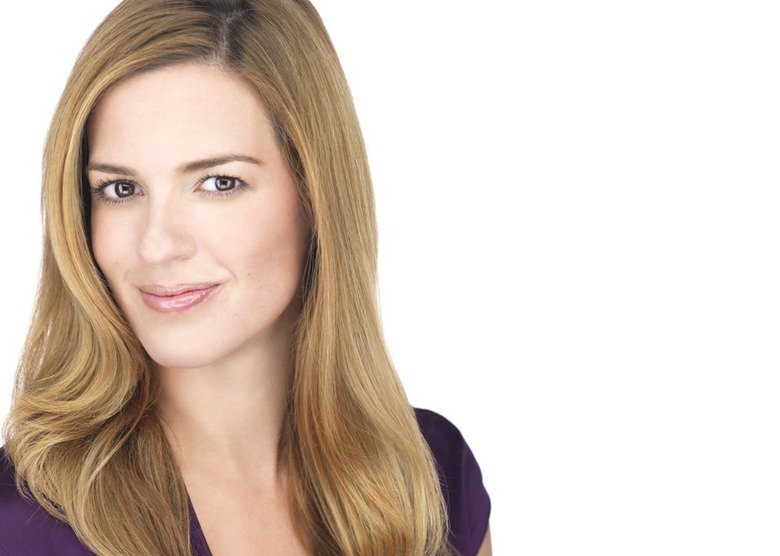 Dannielle Kyrillos, series judge on Bravo's Top Chef: Just Desserts, and a style and food editor whose advice to Food Republic has always been spot-on, has agreed to offer her entertaining tips. She'll do so every Wednesday, so keep the questions coming!
Dear Dannielle,
Ok, here's the situation: My parents went away on a week's vacation. Kidding! The real deal: Yankees-Red Sox series, and my boys are coming. I want to make game snacks that aren't lame but that don't make it seem like I'm trying too hard. What would you suggest?
Sincerely, Sporty Southie
Dear Sporty,
What I'm hearing is that you are a kind and generous friend who wants to make sure his pals are well-fed and happy—good on ya for that. You're smart to also want maximum time for bro-laxing. I think with a tiny amount of pre-game prep, we will avoid wearing an apron in front of anyone and make it the tastiest game day in the history of your apartment.
In most minds—mine and, I hope, yours included—sports-watching without chips and dip is not just lame, it's rude. In fact, according to my friend and certified dip purveyor, Korey Provencher of Kors d'Oeuvres, "It just doesn't make sense to invite anyone over if you don't have dip." So put your friends at ease the second they arrive by taking literally five minutes in the morning to make Korey's supremely easy Spicy Black Bean and Chipotle Dip (recipe below).
This dip's strengths lie not just in its taste but its versatility: Serve it with vegetables that you buy pre-cut, corn chips, and regular chips. Then, as things progress and the crowd grows hungrier, it will enhance the fajitas you'll serve. That's right: Also on the menu are chicken fajitas, the snack with the highest ratio of awesomeness to convenience.
The morning of or day before, prepare ingredients.
What you'll need: You can make salsa or you can buy a fresh-made container at the store. You can grill chicken, or you can cheat and buy rotisserie chicken at the store (yes, it should be grilled, but whatever, you're busy). Buy onions and red and/or yellow bell peppers (1/2 each per person), a couple avocados, sharp cheddar cheese, sour cream, flour torillas, and a few limes.
What to do: Shred chicken, get rid of skin, bones, and fat. Squeeze ½ a lime over it and add good salt and pepper. Slice peppers and onions into ½ inch-wide strips and sautee in a bit of olive oil until cooked, even a little caramelized. Shred cheese. Peel and mash the avocadoes with the juice of a lime, salt, and pepper. Each component should be in its own dish. When it's time to eat, re-heat chicken in a skillet in a little olive oil, and microwave the tortillas for 20 seconds between two non-plastic plates (rim to rim). Arrange the other dishes of gear, including sour cream and leftover bean dip, in a dainty row (Kidding!), and everyone will help himself.
I'm assuming you bought plenty of beer. Good.
In the seventh inning, when no one's watching you, you are going to pull an old stoner trick and make "homemade" ice cream sandwiches that will come out of left field (sorry!) and freaking blow people's minds. You bought the best chocolate chip cookies you could find, as well as good vanilla ice cream. Scoop ice cream between two cookies. Set on a napkin on a tray. Repeat. Carry tray into den. The crowd goes wild.
Okay, as promised, now for:
Spicy Black Bean and Chipotle Dip Recipe
Great as a dip with chips or vegetables such as jicama and endive leaves, a filling for quesadillas or enchiladas, or as a sandwich spread with roasted chicken, Monterey Jack cheese, and avocado.
Yield: Almost 2 cups
2 15½-ounce cans black beans, drained and rinsed
2 chipotle peppers in adobo sauce
½ cup sour cream
1/3 cup prepared salsa
2 scallions, roughly chopped
1 tablespoon fresh parsley leaves
Juice of one lime
1 teaspoon cumin
1 teaspoon chili powder
½ teaspoon cayenne pepper
½ teaspoon Kosher salt
Directions
1. Combine all ingredients in the bowl of food processor or blender.
2. Pulse until well-combined and smooth like a thick puree, about one to two minutes.
3. Serve immediately at room temperature or refrigerate until ready to enjoy.
---
Send your questions to askdannielle@foodrepublic.com or post them in the comments.