25 Years Of Cloudy Bay Wines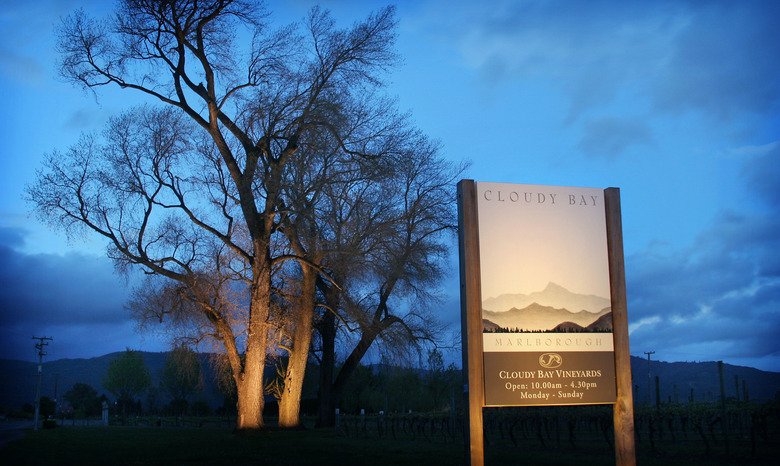 A quarter of a century ago, New Zealand was mostly known for sheep, Maori, and the band Split Enz. Nowadays there are still 10 times as many sheep as people on the two islands that make up the tiny nation, but instead of new wave pop music, the country is now best known for exporting its spritely Sauvignon Blancs, Chardonnays, and Pinot Noirs.
This developement is due in no small part to the Cloudy Bay winery, whose internationally award winning wines put the Marlborough region on the global wine map. Winemaker Tim Heath stopped into Food Republic HQ on a trip to New York and tasted us on the current vintages. Here's what he had to say about his wares:
Cloudy Bay Sauvignon Blanc 2009
This is a classic vintage, with a fresh, racy, acid structure. There's a real raft of flavors, from herbs to minerals to a little bit of floral and guava. Lots of balance, lots of elegance here.
Cloudy Bay Te Koko 2007
This is an alternate expression of sauvignon blanc, it's more about roundness and texture. This one has a lot more of a memory of the vineyard. We use a lot of old wood (in the aging) which gives it a smoky, oaky kick, with hints of honeysuckle and nectarine.
Cloudy Bay Chardonnay 2007
Chardonnay works really well on our soils, which have a nice chalkiness. This wine has a nutty texture and notes of roasted brown spices. It's weighty on the palate but balanced with acidity.
Cloudy Bay Pinot Noir 2007
This is a stylish little wine. We've done a huge amount of work on Pinot in the past 15 years. This is good bright fruit; it's really cool to see this development and have it come online. It's a balance of red fruit, black fruit with some green treble midrange, like the bass on stereo. This transmits the land that it's planted in.