Guide To Herbs Day 8: Sage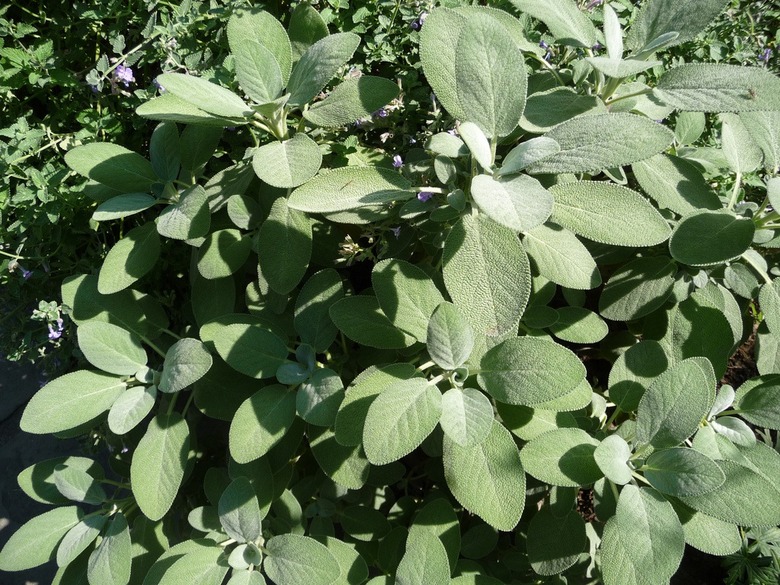 Continuing on with the Food Republic Guide To Herbs, we are covering the basics about some of the best herbs to keep close to your kitchen: what they are, how to store them, and what to do with them. We kicked things off last week with a prelude, looked at parsley, basil, and rosemary, discussed why dill is more than a pickle, checked out cilantro, discovered what is up with herbes de Provence, and mined the multitude of uses for chives. Today we give you sage.
Sage, with its slightly peppery, earthy flavor, is best employed when cooking meat, especially the fatty kind. As such, sage is commonly used in sausage making. But the herb suits poultry and lamb well too.
Sage comes in three varieties: fresh, dried, and a powdery product called rubbed. Rubbed sage has an intense, spicy flavor because it contains more of sage's essence and less of its plant material, like stems. This makes it ideal for stuffing and sausage recipes, because the powder permeates the entire mixture.
Sage has its vegetarian side, too, and is found in common preparations such as sage and brown butter sauce — a great autumn/winter addition to ravioli dishes — and sage-butternut squash soup.
Store sage in the refrigerator, or even try freezing it. Individual leaves can be frozen on a cookie sheet or other flat surface and kept in a plastic bag until they're ready to be defrosted.
Another day, another herb. Read all about 'em:
Guide To Herbs Day 6: Herbes De Provence
Guide To Herbs Day 5: Cilantro
---
What is your favorite use for sage? Let us know in the comments.