Oyster Fest!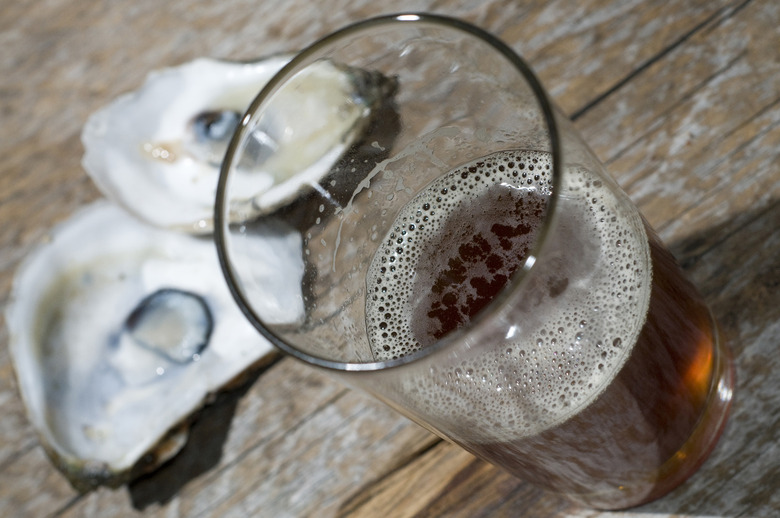 Everybody loves an oyster festival. (Well, unless you're one of those squirmy types.) Robert LaValva of the New Amsterdam Market serves up his oyster fest in NYC this weekend with a twist.
His South Street Oyster Saloon fundraiser, April 9, from 5-10 p.m. at the Old Fulton Fish Market near South Street Seaport, is a nod to 19th century shucking and slurping. Plus, it'll feature April Bloomfield of The John Dory serving up her John Dory pan roast, Bobo's Patrick Connolly, cask beers from Beer Table in Brooklyn, and lots more.
"Our long-term vision is to preserve and reinvent the old Fulton Fish market, and this event will actually be held right in front of the original fish market and was conceived to be a revival of the old oyster saloons found at 19th century public markets," LaValva tells Food Republic.
He adds that the event carries a light environmental message as well, which, along with the idea of drinking cold cask ales while slurping fresh, amazing oysters by the East River, is well worth the $50 admission.
"Back in the 19th century, when oysters were extremely plentiful, 50,000 were shucked at the fish market everyday," he explains. "So there's a strong tradition of eating oysters at the riverfront. For a long time people stopped eating oysters regularly because of pollution and lack of popularity, but in the past 20 years they've regained popularity, which makes people more aware of the need to keep our waters clean."