11 Things To Know About Scottish Cuisine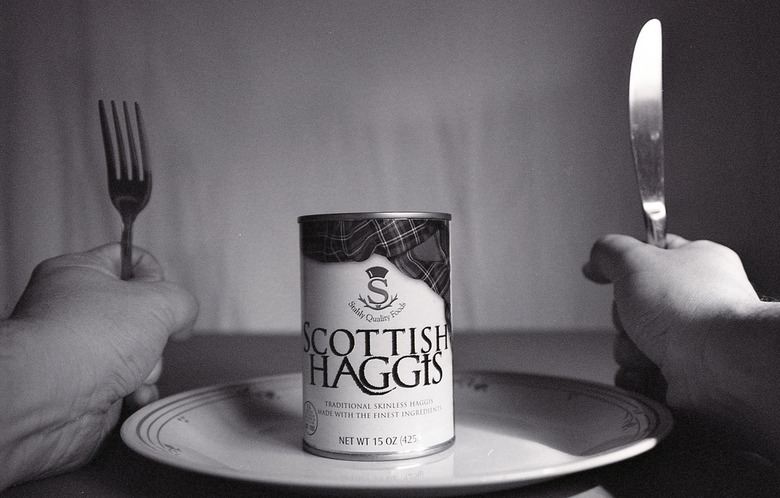 Photo: Great Beyond on Flickr
It's Scotland Week, that special week each year when the world turns its eyes to Scotland and says, "What the heck is that?"
To find out, we went to Michael Smith, head chef at acclaimed Scottish restaurant The Three Chimneys on the Isle of Skye. We asked, and Chef Smith delivered. So now, in 11 easy steps, you can begin to try to understand why these kilt-wearing men are drinking so much whiskey (or whisky, as they call it) and eating so much haggis!
Scottish cuisine obviously makes you stronger; haven't you ever seen Highlander?
Whisky adds real Scottish spirit to any dish.

Whisky pairs well with everything from breakfast (in your porridge) to dinner (flambéd salmon).
Scotland's most popular carbohydrates: whisky and shortbread.
The best black pudding is Stornoway.
Mythbuster: Haggis hunting is not really a sport in Scotland, it is a way of life.
Scotland's national dish, haggis, is actually is delicious and worth trying.
The best late night snack is chippies (local fish and chips).
Women wear the pants in Scotland, that is why men wear the skirts (and do their fair share of the cooking) .
Despite what many people think, Scotland is known for its fresh seafood and seasonal produce.
Scotland, especially on the Isle of Skye, has become known for having some of the best oysters in the world.
---
All kidding aside, what's your favorite Scottish dish and drink? Let us know in the comments.