Guide To Herbs Day 2: Basil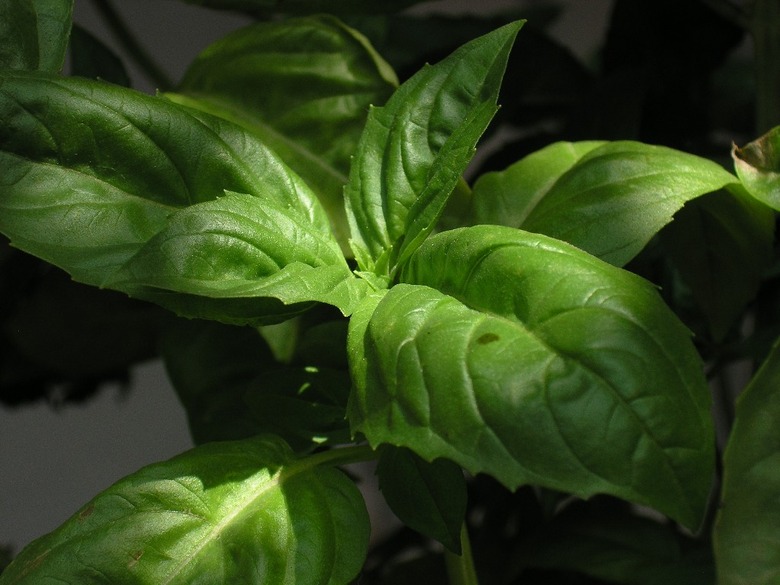 Basil Plant
We kicked off the herb guide with a Prelude to the Food Republic Guide To Herbs, then explored the many uses of often-overlooked parsley. Now it's on to a Food Republic favorite, one of the most powerful and alluring of all herbs, ladies and gentleman, hailing from backyard gardens and greenhouses everywhere, we give you the middleweight herb champion of the world, BASIL!
Though it's often thought of as a staple of Italian cuisine, basil's origin can actually be traced back to India and Persia. This herb comes in more than a dozen varieties, including lemon basil, cinnamon basil, and the striking purple basil. Gaining popularity is the purple-stemmed Thai Basil, not as sweet as the traditional larger green-leafed plant, this herb brings a slightly licorice flavor to many Thai and Vietnamese dishes.
Tomato-basil pasta sauce, bruschetta with chopped tomato and basil, and the famed Caprese salad— composed of a thick slice of tomato, fresh mozzarella, and a leaf or two of basil—are some of this herb's most common uses. Basil's soft green leaves take the leading role in pesto.
Basil can be used to season soups, sauces, and salads. Recipes often call for basil to be "chiffonade." This simply means to roll up five or six leaves like a cigar and slice it very thinly from tip to tip, producing thin slivers of the herb. Basil bruises easily when cut, so always slice or chop, using a very sharp knife, right before serving, otherwise you'll be sprinkling black-and-blue basil on your dish.
Most herbs like the cool, moist comfort of a refrigerator, but not basil, which quickly turns dark and slimy in the fridge. If you can't harvest and immediately use basil, you can wrap it in damp paper towels and store in the refrigerator about four days (if you keep dampening the towels daily). For longer storage, put the stems (not individual leaves) in a glass of water and keep the basil out of direct sunlight in a cool dry place (like a corner of your kitchen). Snip the tip of the stems to allow for better uptake of the water (just like when you buy fresh flowers). Change the water every day and this basil will stay fresh for weeks.
---
What's your favorite use of basil? Any favorite varieties? Don't be shy, tell us about it in comments.
---
If you liked this article, we think you'll also enjoy: