Ask Dannielle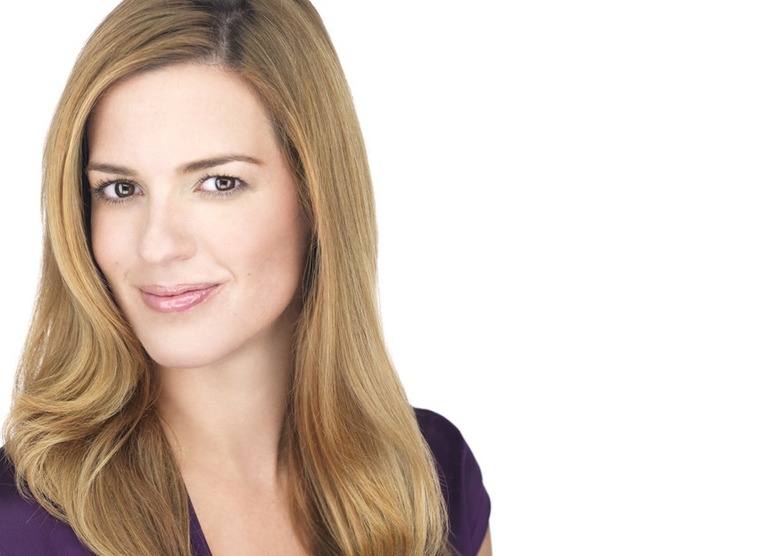 Dannielle Kyrillos, series judge on Bravo's Top Chef: Just Desserts, and a style and food editor whose advice to Food Republic has always been spot-on, has agreed to offer her entertaining tips to everyman. She'll do so every Wednesday, so keep the questions coming! First up, a typical guy's quandary: How to impress a chick with your cooking skills.

Dear Dannielle,
I want to make dinner for my girlfriend on our anniversary, and I have limited skills. I can do spaghetti sauce and pasta, a decent steak, and I can saute vegetables, but none of that's very exciting. What should I do? Please help! — Nervous in Nashville
First things first—stop selling yourself short, Mr. Loverman! That you want to cook something for your sweets and are asking for help in making it extra-special puts you squarely in the "pretty darn skilled" sector of boyfriends.
Unless a romantic-comedy-style misunderstanding has led her to believe that you are a professional chef and you still haven't confessed the truth that you're not, you have nothing to worry about. This is one of those rare situations in life where just making an effort pretty much guarantees a win, so let's approach this with the calm confidence you landed her with in the first place.
Okay, you've been around her long enough to have noticed what she likes to eat. (And if you haven't you probably don't care enough to cook her dinner anyway!) Think, man, think: Does she always choose fish and veggies, or is red meat more her style? If you have solid evidence she has carnivorous tendencies, an old-fashioned steak dinner is the right combination of deliciousness, lustiness, and easiness, and you won't be stuck in the kitchen while she drinks wine on the couch. Like your success with her on a day-to-day basis, a special occasion dinner is all about the impossibly easy but really thoughtful touches.
If she's not a meat eater, do exactly the same thing, but where you see "steak seared in cast iron pan," think, "filet of cod or tile fish, seared in cast iron pan" — and skip the steak sauce.
Here's exactly what to do in 5 easy steps:

Pick up some skirt steaks, new potatoes, French green beans (the more slender variety), some Marcona almonds (they say, "I care!") and one really nice hunk of cheese. The weekend or evening before, make this steak sauce. It's what will elevate the dinner to a special occasion and tie the meal together.
Thirty minutes before she arrives at your place or home from work, set out a small bowl of the almonds, the piece of cheese, and a little knife on a wooden cutting board on the coffee table. Cocktail napkins would be really winning but don't go nuts. Set the table and light candles.
Boil the potatoes (skins on, but thoroughly cleaned), drain. Then, back in the same pot, toss with olive oil and fresh chopped parsley. Keep that pot on an unlit back burner with the lid on it. Brush the skirt steaks with a combination of olive and peanut oils. Crack some pepper on them and set aside.
Steam the green beans in an inch of water, drain, then just as you did with the potatoes, keep off the flame but on the stove in a lidded pot. When she arrives, welcome her with a kiss, a glass of Prosecco, and some company. You'll be so relaxed and charming, because all that's left to do, ten minutes before it's time to eat, is salt the steaks and throw them in a really hot cast iron skillet with a little olive oil, covered, for three minutes on each side.
Warm the steak sauce and serve everything at once, with a bottle of Malbec. Offer a bite of rugged artisanal chocolate for a quick dessert before accepting kisses and proclamations that you're the best ever.
---
Send your questions to askdannielle@foodrepublic.com or post them in the comments.