Guide To Herbs Day 1: Parsley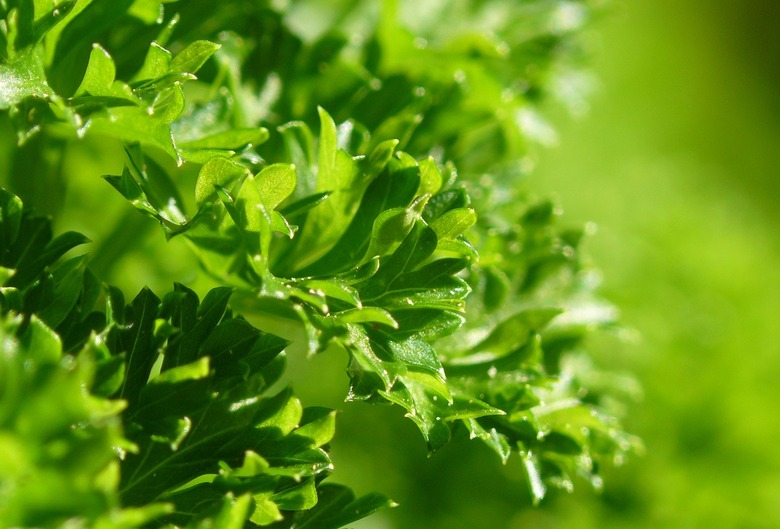 Parsley
Yesterday we offered a Prelude to the Food Republic Guide To Herbs. Now that you know the different uses of dry and fresh herbs (as well as the difference between spices and herbs), let's move on to individual herbs that can help you freshen up many a dish.
First, the oft-misunderstood and surprisingly useful parsley. Misunderstood because curly-leaf parsley is most often used as a garnish at diners, restaurants, even truck stops. It's really become plating's most heinous cliché.
When cooking, skip the frilly type and stick to the Italian flat-leaf parsley. Any chef worth his sea salt will tell you the fresh, herbal boost of finely chopped flat-leaf parsley adds complexity as well as visual appeal to many dishes.
Parsley stars in the Middle Eastern salad tabbouleh. The French, the Greeks, and the Cajun cooks of Louisiana love parsley for its role in persillade, a mixture of chopped garlic and chopped parsley which they use to crust everything from chops to artichokes. The Italians use it for gremolata, a mixture of parsley, garlic, and lemon zest, which is the traditional accompaniment to ossobuco alla Milanese (the classic stewed Italian veal dish). And the tangy Argentinean accompaniment of chimichurri would cease to exist without it. This little green leaf is happily devoured the world over. (Even in Brooklyn, as you can see in the early spring market salad recipe from Thistle Hill Tavern in Food Republic's recipe section.)
For the freshest parsley, go for bright green bunches whose stems snap, not softly bend. Immerse in cool water to rinse sand or residue, wrap in moist paper towels and place in a plastic bag, then store in the fridge if you aren't using it right away. Parsley can be refrigerated for up to a week.
Tomorrow: The mysteriously flavorful thyme
---
What's your favorite use of parsley? Tell us in the comments.