The 5 Best Music Food Blogs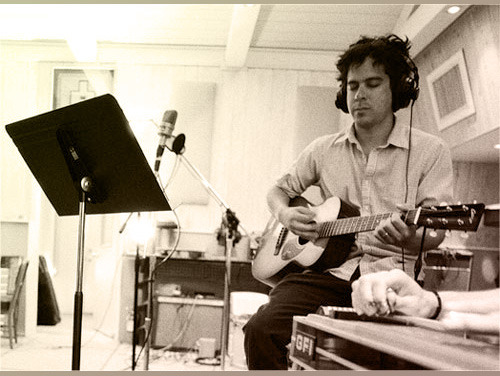 It was only a matter of time before road-bound musicians started blogging about their on-the-go dining experiences. What's surprising is the quality of some of the upstart websites that merge culinary and musical cred. Here's our five favorite music and food blogs. Bon appétit and rock on.

Songs for Eating and Drinking: This site, a collaboration between restaurateur Michael Hebb (Hebberoy, Fish Fry) and savant photographer Chase Jarvis, is dedicated to a project which brings musicians together to eat and drink and then to share their talents. Recent guests to this table include David Bazan, Mudhoney, and Kevin Murphy of Moondoggies.
Culinary Cred: Michael Hebb braises his ribs with chicken stock, crushed tomatoes, chipotles, Worcestershire sauce, some mango scraps, garlic, onion, and fresh bay leaf.
Culinary Cred: M. Ward recommends the crème brûlée at Dario's Brasserie in Omaha ("the best CB I've had in the USA," he proclaims).
Culinary Cred: The Matablog recommends chef Ruth Rogers's spaghetti carbonara.
Culinary Cred: Kwan created a signature sandwich for the Laurel Market in Charlotte, NC.
Culinary Cred: The Beastie Boys recommend coffee from Abraco, La Colombe, and Stumptown while in NYC Mike D shouts out the 2006 Jean-Marc Morey Santenay La Comme Dessus pinot noir.
SuperExtraBonus reading: Epicurean Musician, Food Is The New Rock, and Immaculate Infatuation all are highly recommended food-obsessed blogs that regularly feature musicians talking about, what else? Food!
---
Did we miss your favorite music food blog? Tell us in the comments.