Food On TV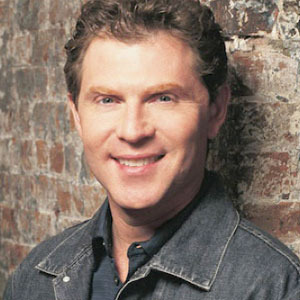 We recently read in The Economist that a historian named Livy suggested that the Roman empire began to crumble when chefs became celebrities, but that doesn't stop us from flipping through channels in search of our favorite cooking shows every day. That's why Food Republic decided to put together a handy cheat-sheet to abet your food television habits. Here's a selective guide to what's on tap this weekend.
Oh yeah, it goes without saying, but: Times may vary, so check your local listings. (All times listed are Eastern.)
Friday, March 25
Kitchen Nightmares: Chef Gordon Ramsay heads to Connecticut to terrorize for his next restaurant makeover.
FOX, 8 p.m.
Saturday, March 26
The Early Show: Segment on the Dukan diet, the French version of Atkins; plus, Chef On A Shoestring chef Franklin Becker (of Meatpacking nightclub/restaurant Abe & Arthur's) prepares a healthy, flavorful meal.
CBS, 7 a.m.
Today Show: Fun food for kids.
NBC, 7 a.m.
Good Morning America: Taste-testing popular diet foods.
ABC, 7 a.m.
Top Chef All Stars marathon: In case you've been under a rock, the finalists compete in the Bahamas and classic Top-Chef shenanigans/twists abound.
Bravo, 7 a.m.-10 a.m.
30 Minute Meals: "That's Classic" Ray's "Chicken and Rice" translates to ricotta, spinach, and ham stuffed chicken Marsala with pine nut pilaf. Be warned: Pounding and butterflying chicken breasts isn't quick, and stuffing them calls for the elusive kitchen twine.
Food Network, 10 a.m.
Paula's Best Dishes: "Hangin' Out." Butter lady Paula Deen makes deep-fried pickled okra with chile dip that's mostly mayo and cream cheese; potentially healthy turkey black bean burgers with corn salsa; grilled fries with Cajun seasoning.
Food Network, 11 a.m.
Down Home with the Neelys: "Easy Eats." Grilled turkey sliders with tomato jam; triple corn quick bread; grilled broccolini. Will there be a sassy dipping sauce to slather on every single item?
Food Network, 11:30 a.m.
Brunch @ Bobby's: "Brunch That Does The Body Good." Bobby Flay's bagel-free menu includes mango-agave granola with Greek yogurt, grapefruit salad with honey-mint dressing, and NYC brunch staple, smoked salmon on seven-grain bread with tomato, honey mustard, and dill. To drink? A lo-cal coconut water smoothie.
Cooking Channel, 2 p.m.
Sunday, March 27
The Minimalist: Mark Bittman grills a steak. We're guessing he advises seasoning aggressively with kosher salt and freshly-ground pepper. He'll also share a 1,000-year-old recipe from NYC restaurateur Frank DeCarlo (owner of Peasant, home of brick-oven cooking).
Cooking Channel, 10:30 a.m.
America's Next Great Restaurant: Contestants (who mostly know embarrassingly little about cooking or running a restaurant) pitch a team of investors (including Bobby Flay!) to try to tap into the fast-food-buying consciousness of their fellow Americans.
NBC, 8 p.m.
Did we miss anything? What's your favorite show? Isn't Bobby Flay dreamy? LOL. Sound off in comments.