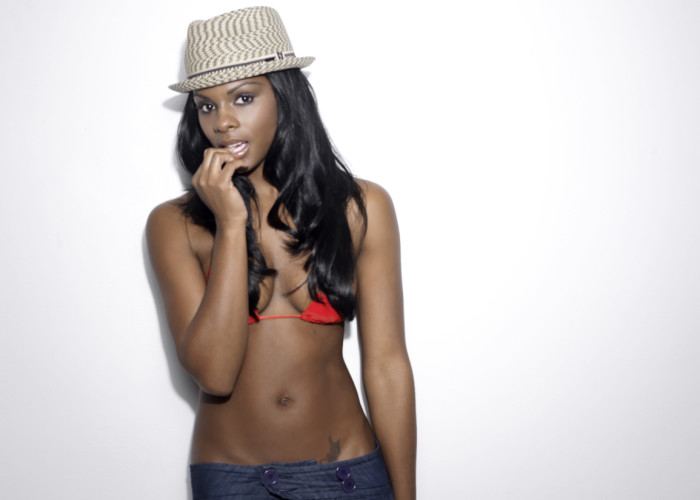 Tika Sumpter, Gossip Girl's latest man-eating Upper East Sider, shares with us her best man-cooked meal, a newfound Sardinian aphrodisiac, and many other mouth-watering tidbits on what a woman likes in a man who cooks. When she's not hitting her favorite food haunts or having meals cooked for her, Sumpter plays Raina Thorpe on Gossip Girl, currently in its fourth season on the CW.
On the best meal a man has ever made her…
The BEST meal a guy has ever made me was Bottarga. It was absolutely delicious! It's simply pasta with Sardinian fish eggs, extra virgin olive oil, and salt and pepper. Simple yet divine! He made it because he wanted me to experience and enjoy food that is part of his culture; he was very machismo serving it up too. He said this is the best thing you will ever eat, and actually it's one of my favorite meals to this day. I always crave it, but the fish eggs are from Sardinia, so it's a very special meal.
On what made it memorable…
The taste is so fantastically strong, and they say in Sardinia that the fish eggs are an aphrodisiac. I gotta tell ya, not only was the food delicious, I did feel a little tingle! I'm always down for tingling. I'm sure the wine had a bit to do with it too.
On how he set the scene…
What I loved about it was, it was a simple, relaxed, chill out dinner. He didn't try too hard. He just cooked, I watched him do his thing, and for me that was a great appetizer.
On her perfect night…
A perfect night for me is when a guy does the little things like: help cook; give me a few kisses in between, while I'm cooking; and set out the dishes without me asking. Dinner, wine, great conversation, lots of laughter, and maybe a Netflix movie at the end…if we get to that.
On what traits she shares with her Gossip Girl character…
I love men to be men. I love them to take the lead, but not in a manhandling and controlling way—in a way where they have such a respectful, gentle, and strong presence that I simply want to follow. I love men who can guide without making me feel like they are trying to dominate me. Raina is a power chick, but like me, I have to be in charge of so much of my life that when I get home I want someone else to direct. I don't want to nag, I just want someone else to determine what the next move is and tell me what to do. Gently, of course.
On her relationship status…
Currently, it's complicated.
On her favorite NYC restaurants…
Blue Ribbon. I love how quaint and sexy the restaurant is.
Blue Water Grill. For their oysters, I'm obsessed with seafood, and I can just sit in their lounge area and eat oysters and drink wine all night.
Buenos Aires. I'm infatuated with steak as well, and so I have to tell you about the Argentine restaurant on the Lower East Side! AMAZING!! If you want a great, well-seasoned steak with fantastic sides and good wine! Wheeew…this place, I just wanna dance every time I take a bite of their food. It's delectable!
In conclusion…
There are way too many great restaurants in NYC to name them all. At the end of the day I'm a girl who likes to eat. If you ask me out for dinner, I'm definitely not just ordering a salad.
What's the best meal you've ever cooked for a woman? 'Fess up in comments.