Chef Pati Jinich's Sage Advice On Pairing Tequila With Holiday Food - Exclusive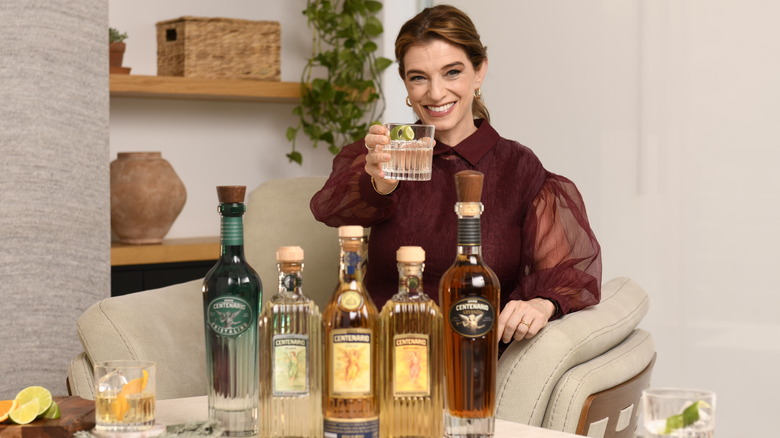 Courtesty of Golin
As the Emmy-nominated host of her show "Pati's Mexican Table" on PBS, Pati Jinich knows how to bring perfectly seasoned dishes to her table for the holidays. While Jinich will occasionally reach for wine to accompany her meals, she told us in an exclusive interview that her alcohol of choice is actually tequila, which she believes can be paired with any type of food.
"People realize now that you can drink tequila on its own, on the rocks, or in cocktails with Mexican food — of course, it's like a natural combination," she explained. "But tequila is amazing with Indian food or with Italian food ... or French food."
The James Beard Award winner said that it's ultimately about pairing the right type of food with the correct tequila, which in her case is always Gran Centenario. "When I was living in Mexico, it was the tequila that Mexicans in Mexico chose as the tequila of choice," she revealed. "And having lived in the U.S. for over 20 years, it's the tequila that, as I'm Mexican, it's my tequila of choice."
Which type of tequila she serves with each kind of dish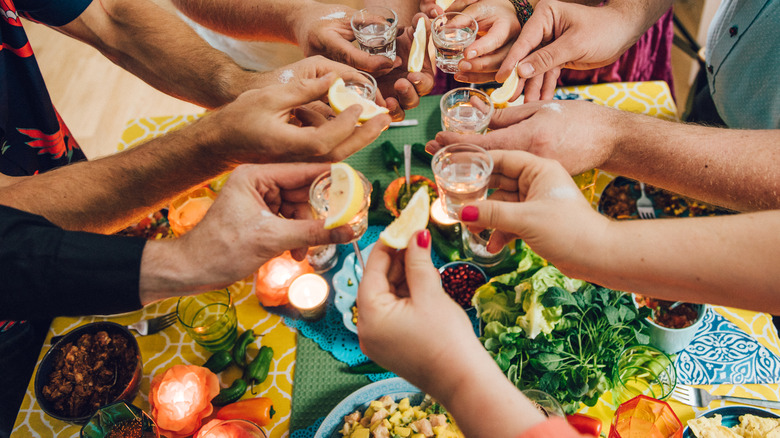 Knape/Getty Images
Gran Centenario tequila has different versions that include Plata, Reposado, Añejo, Cristalino, and Leyenda. Pati Jinich explained that Plata is the smoothest with citrus notes and is the lightest-tasting alcohol, which makes it go "amazingly well" with seafood, ceviche, fruits, and salads. If you're serving a fruit salad with grapes and mandarin oranges as an appetizer for your next holiday gathering, this variety of liquor would pair beautifully with it.
If you're making a soup, chicken, or rice dish, then Jinich recommended going with the Añejo. "It has hints of nuts and oak, and it's woodsy, it's nutty, it's caramel," she said. "It's much more intricate." If you're looking for a dish to try this type of tequila with, we recommend our roasted chicken recipe, which features basil leaves and garlic.
However, if you'd prefer to enjoy your alcohol in a cocktail, Jinich suggested following her golden rule and adding a little extra heat. She explained that she follows a three-two-one ratio: three parts fruit juice, two parts tequila, and one part sweetener. "Then, I love adding an element of heat, so I will muddle a slice of fresh jalapeño or a good chile de arbol," she said. "I'm always doing the sweet and the spicy."
To try a bottle of Gran Centenario tequila, visit their website. To stream entire episodes of "Pati's Mexican Table," visit pbs.org.