Pumpkin Spice Is Out, According To Martha Stewart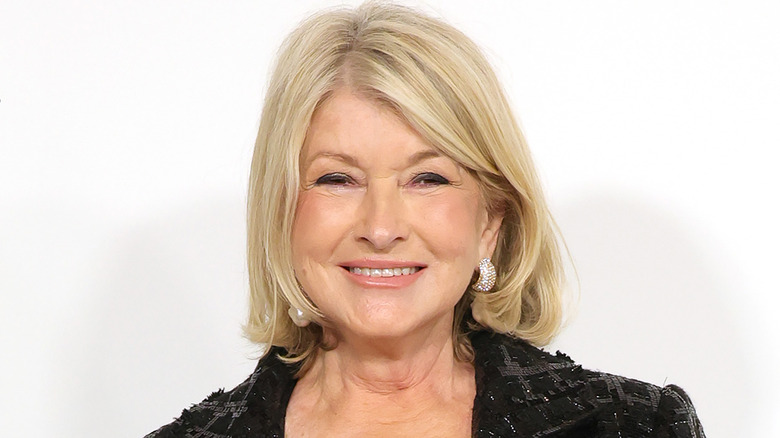 Kevin Mazur/Getty Images
For 20 years, the unofficial start of sweater weather and fall has been ushered in by the smell of pumpkin spice — but not everyone is a fan. In late August, and earlier each year, a robust debate about the controversial spice blend begins as brands announce PSL (pumpkin spice latte) release dates, overshadowing the previous candy corn argument.
In an exclusive interview with Mashed, Martha Stewart, aka "The Queen of Thanksgiving," took an official stance on pumpkin spice — and coffee chains may not be happy with the results. "For Thanksgiving, I really love pumpkin pie, and I really love apple pie, or apple tart," she said. "That does not mean pumpkin latte." 
When asked to elaborate, Martha followed up with "I don't like a lot of sugar, except in sugary cakes." There you have it, you are more likely to find the entertainment guru scrambling her eggs with a steaming wand than mixing up a PSL.
Static Media owns and operates Food Republic and Mashed.
Did Martha Stewart deliver pumpkin spice's death blow?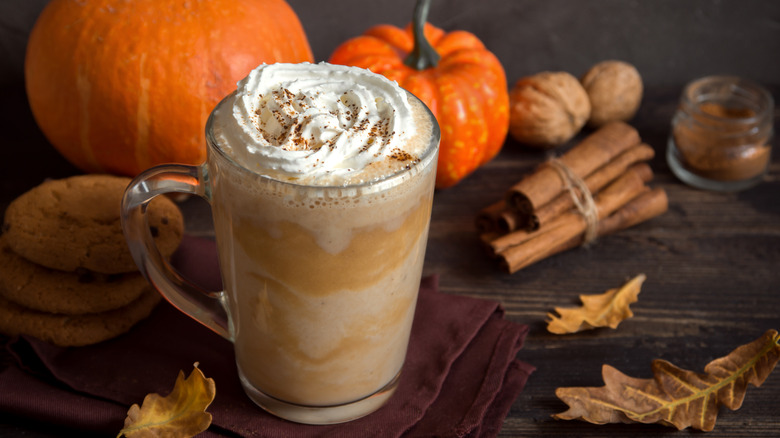 Mizina/Getty Images
In 2019, Ina Garten appeared on the "Today" show in a segment called "Hot or Not." Along with her stance on kale and avocado toast (both of which she placed in the "Hot" category), Garten banished pumpkin spice lattes to the "Not" category, adding as she giggled, "I like coffee to taste like coffee." While perhaps disappointing to some, the fall beverage has been relegated to the list of foods Garten doesn't like. 
The mega-popular seasonal flavor took off in 2003 after Starbucks launched its PSL. In 2022, CNN reported that the chain has sold over 600 million of the beverage since its inception, sparking nearly every food chain and manufacturer to capitalize on the craze. Starbucks continues to roll out pumpkin spice-flavored items like this year's new drink, the Iced Pumpkin Cream Chai Tea Latte. Plus, it brought back Pumpkin Cream Cold Brews and Pumpkin Cream Cheese Muffins. Breweries followed suit with the release of pumpkin spice beers.
Coincidence or not, over the past two years, pumpkin spice-flavored product sales have declined 1.5%, forcing some manufacturers to rethink the new fall classic. According to Fortune, there was a 5% decrease this year, leaving us to wonder whether Martha Stewart just landed the death blow (or coup de grâce, as she would probably put it) to pumpkin spice. Nothing can be expected to survive a one-two punch from Garten and Stewart.