How EJ Lagasse Brought Back Classic Emeril Dishes With A New Twist - Exclusive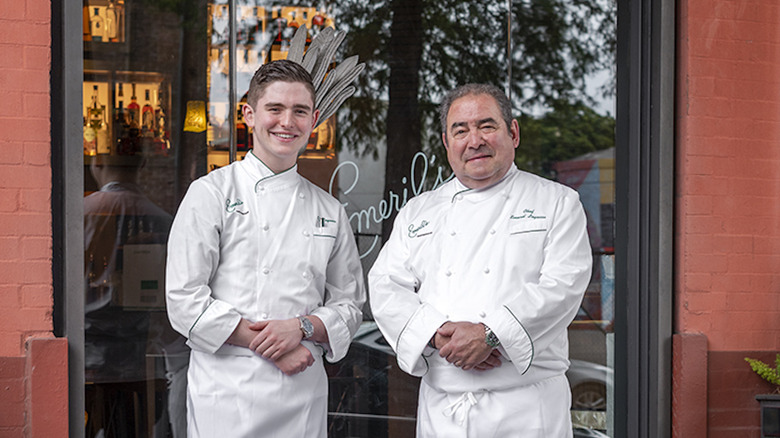 Romney Caruso
Changing a longtime establishment can be challenging, especially as the new guy, but Chef EJ Lagasse is up to the challenge. He has taken over the helm as chef patron at Emeril's flagship New Orleans restaurant and is now spearheading a complete renovation and menu overhaul of the location. Our sister site Tasting Table spoke to Lagasse in an exclusive interview, and during the conversation, he revealed how he is balancing old and new regarding the menu. 
To please longtime fans while ushering in the refresh, Lagasse said they actually created two menus: a seasonal menu and a classic menu. "With the classic menu," he said, "it's my take on some of the greatest hits of the restaurant's past. It's paying respect." He elaborated that many of these dishes have been around for decades and are clearly well-loved by patrons. However, as times change, updating them can help innovate and bring them into the future — which, as Lagasse said, is what the restaurant has always done. "It's been the goal of the restaurant since March 25th, 1990, and it's the goal of the restaurant to this day."
Potatoes Alexa is back with an update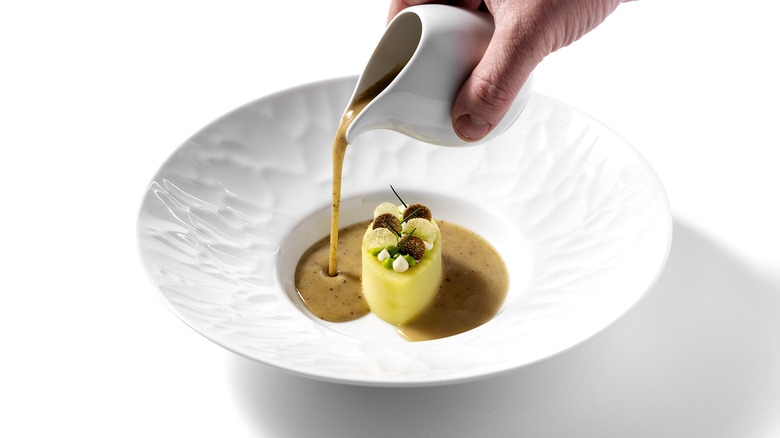 Romney Caruso
One dish making a comeback is the simple but elegant Potatoes Alexa, a recipe created by EJ Lagasse's father, Emeril, for Billy Joel's daughter Alexa. The dish, comprised of potatoes, truffles, and cheese, has had many iterations over the years. For his version, EJ Lagasse is taking the dish back to its roots. "It's more similar to the original than maybe the 2005 version, which was that piped one," he said. 
The version Lagasse settled on takes the simple dish and elevates it into a carefully shaped meal with elegant ingredients. "The potato itself is very simple," he explained. "It's a turned-down steamed potato. We hollow out the inside of it. We fill it with a mushroom emulsion that we season with black truffle, more of that minced black truffle." From there, the dish is topped with a parmesan cheese sauce and sliced chives. The combination creates a melding of old and new that is sure to delight those who try it.
Emeril's New Orleans is now open for dining. For reservations and additional information, please visit Emeril's restaurant website.
Static Media owns and operates Food Republic and Tasting Table.