Chef Michael Chiarello Dead At 61 Due To Allergic Reaction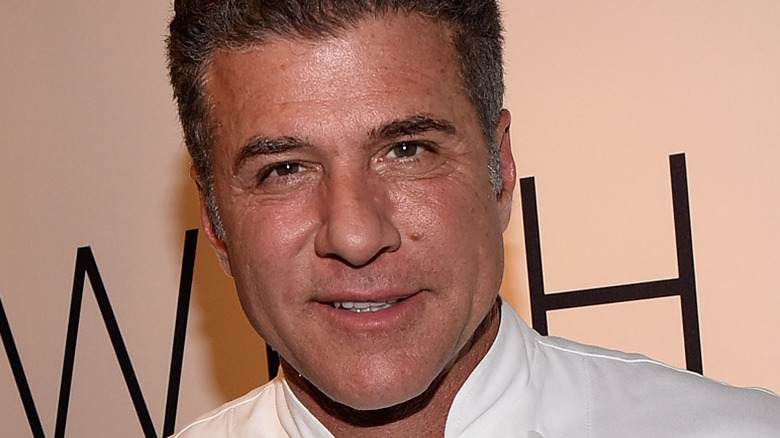 Dave Kotinsky/Getty Images
At the age of 61, culinary giant and Gruppo Chiarello founder Michael Chiarello passed away. He spent his final days at Queen of the Valley Medical Center in Napa, California, after suffering an acute allergic reaction leading to anaphylactic shock. Chiarello was surrounded by loved ones until the end, who released a statement noting that "his culinary brilliance, boundless creativity, and unwavering commitment to family were at the core of his being." Reflecting on how he brought people together through the joy of shared meals, his family asked for privacy to mourn the loss of their beloved patriarch.
Born in Red Bluff, California in 1962, Chiarello developed a passion for intuitive cooking as a child. Money was scarce at home, but food enriched his life, serving as a topic of family conversations and a source of happiness. Later he studied at the renowned Culinary Institute of America in New York. A mere three years after graduating, he earned the "Chef of the Year" title from Food & Wine Magazine, and awards flowed for many years afterward. 
On his way to becoming a stalwart and star of the food industry, Chiarello developed an innovative cooking style featuring traditional Southern Italian heritage cuisine with Napa Valley flair. His first Napa restaurant, Tra Vigne, opened in 1987, helping establish the distinctive Napa Valley culinary scene the world lauds today. Recognition and praise for his multitalented skills and numerous cookbooks accumulated from the James Beard Foundation, the IACP, and countless others. 
Napa loved and respected Chiarello's work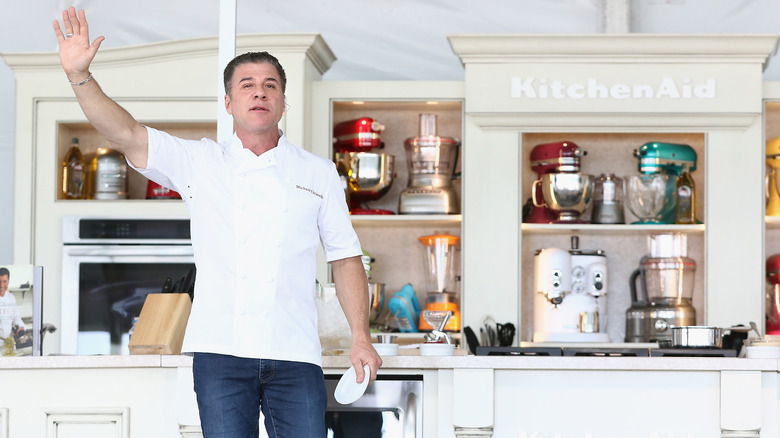 Alexander Tamargo/Getty Images
Michael Chiarello thrived as a celebrity chef, hosting, judging, or appearing on shows for PBS, the Cooking Channel, Fine Living, Food Network, and Bravo's "Top Chef" and "Top Chef Masters." Devoted fans followed him to an Emmy Award in 2005 for his "Easy Entertaining with Michael Chiarello" television show, filmed at Trefethen Winery in Napa. He was known to the world-famous Napa wine industry not only for his food but for his own small-batch winemaking venture through Chiarello Family Vineyards and the NapaStyle collection of kitchenware and artisanal foods. He also strongly impacted the region's olive oil industry in the 1990s with his Consorzio Flavored Oils venture.
A hallmark of his culinary style was a devotion to farmers and artisanal food cultivators, as well as to sustainable ingredients and seasonal implementation at his legacy Napa restaurants, Bottego, Ottimo, and Coqueto, which has a second location in San Francisco. Chiarello's culinary partners at Gruppo Chiarello noted how his food and his life would be forever etched in their kitchens and hearts, asking mourners to remember him by "sharing to share a meal with [their] family and friends ..."
Chiarello's family shared that "His legacy will forever live on in the love he poured into every dish and the passion he instilled in all of us to savor life's flavors." They ask that, in lieu of flowers, monetary remembrances be made to "Meals on Wheels."