Kraft Heinz Recalls 83,000 American Singles After Gagging Incidents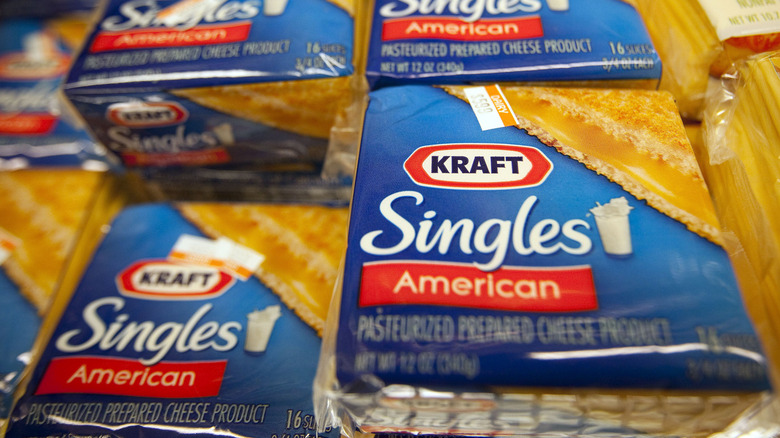 Bloomberg/Getty Images
American processed cheese singles are known for their convenience. They last longer in the fridge than deli-sliced cheese, and the level of liquid incorporated into the slices allows them to melt quickly and easily. However, one of the main complaints Kraft Heinz received in the past about its American cheese singles concerned the inconvenience of the individual slice packaging. To address this, the company upgraded the thin plastic coverings earlier this year to make them easier for consumers to tear off. Unfortunately, due to faulty machinery, the opposite effect has occurred.
On September 19, Kraft Heinz announced in a press release that it is recalling over 83,000 cases of its individually-wrapped Kraft Singles American processed cheese slices due to a malfunctioning machine that left part of the wrapper attached to some cheese slices. "If the film sticks to the slice and is not removed, it could be unpleasant and potentially cause a gagging or choking hazard," the release reads.
What else to know about the recall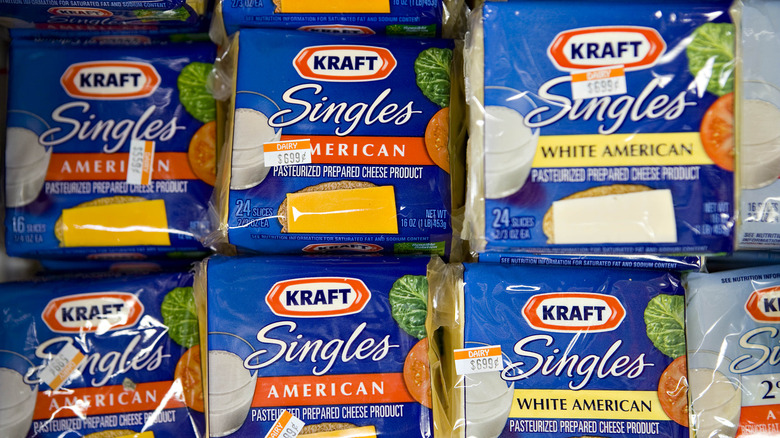 Bloomberg/Getty Images
Consumers are advised not to eat the affected cheese and to return it to the store of purchase. If you've bought Kraft Singles American processed cheese slices in a 16-ounce package, look for a UPC code of 0 2100061526 1 and a "Best When Used By Date" from January 10 to January 27, 2024. Other affected packages include the three-pound multipacks with "Best When Used By" dates from January 9 to January 13, as well as January 16, 2024, and a UPC code of 0 2100060491 3. Kraft Heinz is also taking calls about the issue at 1-800-280-8252.
With this recall, Kraft Heinz joins other food suppliers that have also had to recall products recently due to manufacturing issues. In July, Whole Foods recalled its Asian Chopped Salad Kits, and in June, Johnsonville recalled its sausages. Meanwhile, Trader Joe's has issued multiple recalls this year, including for almond-based cookies that may have contained rocks and soup infested with insects.