Why Alton Brown Has Never Owned A Restaurant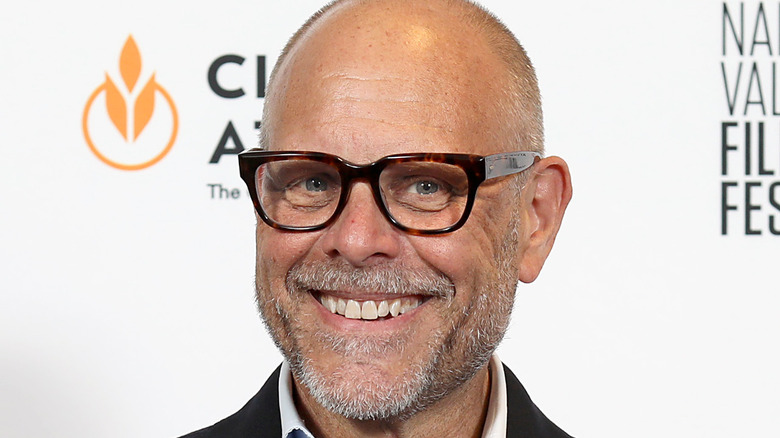 Kelly Sullivan/Getty Images
Not all celebrity chefs have found fame by working in high-achieving restaurants. While big names like Gordon Ramsay and Thomas Keller are associated with Michelin-starred establishments and underlings that shout, "Yes, chef!" at their every order, there are plenty more culinary stars that attained fame through being an excellent home cook or recipe developer, or even just an excellent communicator.
Alton Brown is one such person. While he has formal culinary school training and some work experience in the restaurant world, neither provided his launch pad. Even now, as he's a household name thanks to shows like "Good Eats," he could probably create a restaurant empire if he wanted to, but it's seems unlikely that he'll take that route.
In an interview with Cleveland.com, Brown pointed out that he's never owned a restaurant for a pretty straightforward reason: "I've never wanted to work that hard."
Restaurant ownership isn't as glamorous as it seems
Amstockphoto/Getty Images
Alton Brown may be wise to shy away from opening a restaurant. While he may be extraordinarily smart when it comes to the science of food and has genius tips and tricks for cooking at home (like why you should weigh down salmon), these skills aren't necessarily the most relevant in a restaurant setting, where it's about efficiently cooking and plating dishes, being consistent, and managing a whole bunch of other moving parts. Owning a dining spot is arguably more about managing a business and bottom line economics rather than actually cooking, especially since celebrity chefs are not usually in the kitchen themselves on a nightly basis.
Profit margins are also notoriously thin in the restaurant industry, meaning that, if you're not passionate about running your own place, it's a lot of effort to put in for relatively little return
While it might seem that celebrities like Brown would have an easier time drawing a crowd in to dine, it's not a guarantee, either. Just look at big names like Cat Cora and Gordon Ramsay who have opened establishments that eventually failed. Plus, as Stephanie Izard from "Top Chef" fame has pointed out, post-COVID, the industry has gotten exceedingly harder to succeed in, thanks to challenges like high food costs, labor shortages, and customers who'd rather order delivery than eat in.
Brown still has a restaurant industry connection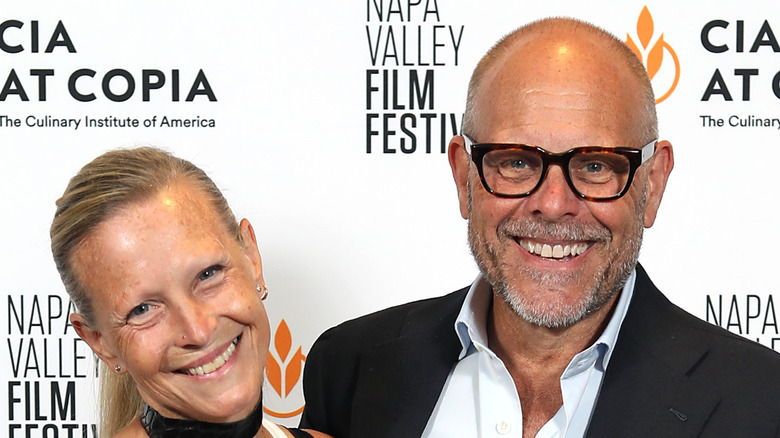 Kelly Sullivan/Getty Images
Alton Brown isn't totally divorced from the restaurant world, however. He maintains a personal connection via his wife Elizabeth Ingram, who he married in 2018.
The pair hosted the YouTube cooking series, "Quarantine Quitchen" during the height of the COVID-19 pandemic, but Ingram's day job is actually an interior designer, with a focus on restaurants. Much of her work has been in Atlanta (the couple lives in nearby Marietta, Georgia) where she has designed dining rooms at steakhouse Marcel, seafood restaurant Beetlecat, and Tex-Mex eatery Superica. Her go-to style seems to be a vintage feel with lots of velvet, polished wood, and golden, art deco style touches. 
But, just like her husband, Ingram does not own or manage any restaurants herself (at least, none that are publicly known); she also seems to prefer to stick to her area of expertise.