Recipe Shorts: Three Delicious Meals In Three Sentences Each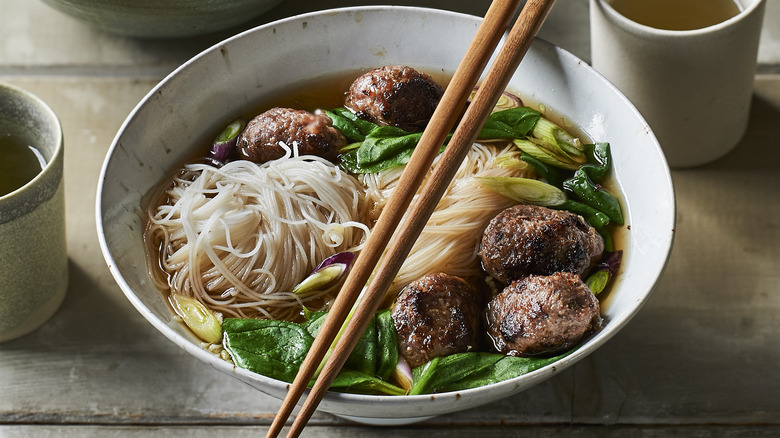 We may receive a commission on purchases made from links.
Short is the new long, when it comes to recipes that is. Use a combination of good old-fashioned intuitive know-how and delightfully brief suggestions from Recipe Shorts, a new kind of cookbook from food editor, author and entrepreneur Andrea Stewart. Follow your instincts and just enough of Stewart's advice, and enjoy a quick, simple dinner you made almost entirely on the fly! 
Meatball Pho
Brown meatballs with 2 chopped scallions and 1 tablespoon grated ginger plus 3 cups chicken stock and simmer. Add generous handful each cooked rice noodles and spinach.
Masala Orange Duck
Mix 1 teaspoon each garam masala, sesame seeds, 1/2 teaspoon each garlic powder, ground ginger, 2 tablespoons each orange juice/zest, EVOO.
Brush over 4 cooked duck breasts.
Margherita Muffin
Split English muffin, toast and spread with tomato sauce, torn buffalo mozzarella, halved cherry tomatoes. Grill until melted. Top with basil. Salt and pepper.