José Andrés Opens NYC Bazaar For Spanish-Japanese Fusion Cuisine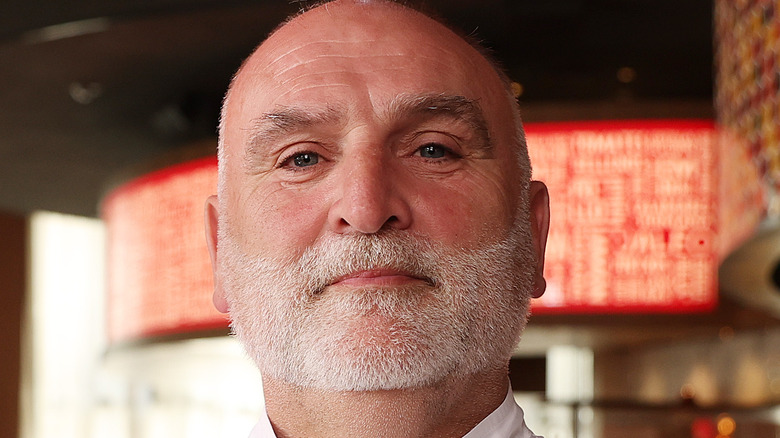 Francois Nel/Getty Images
James Beard Award-winning chef José Andrés has just debuted the newest addition to his eclectic series of signature restaurants called Bazaar. The latest location, his first in New York City, is nestled on the third floor inside the luxurious Ritz-Carlton in the Nomad district, a property that just opened its doors in July 2022 and where he also has a rooftop bar. The theme for Bazaar by José Andrés in New York City is the fusion of Spanish and Japanese cuisine and finding the commonalities within the two, such as the utilization of rice, the focus on seafood and go-to preparations of frying and grilling. 
According to the restaurant's website, the Spanish-Japanese theme is unique to the New York location, based on Andrés' own Spanish heritage and was also "inspired by a group of samurai who sailed from Japan to Spain for an audience with the king." It's reportedly based upon the accounts of the first Japanese ambassador to Europe, Hasekura Tsunenaga. The restaurant features Andrés teaming up with his traditional, long-time team including Bazaar culinary director Manuel Echeverri and Koji Terano, the head chef of the restaurant group.
What New York City's Bazaar offers guests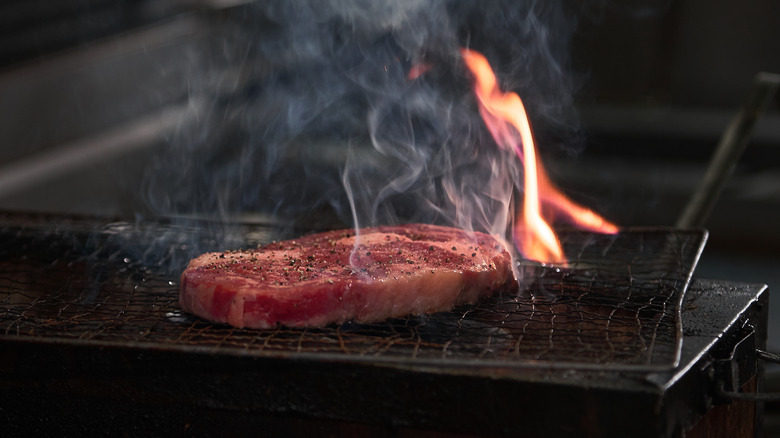 Miguel Lei/Shutterstock
The dining experience at the Bazaar by José Andrés in New York City starts at the bar, located below the dining room floor, where guests can enjoy sipping on drinks ranging from margaritas to Shōchū to a sangría mixed with a sparkling sake. Upstairs, the restaurant offers a diverse menu across several courses. 
Seafood starters include raw bar options, crudos, and sashimi including "classic" steak tartare, live scallops, and oyster and tuna tartare, among other options. Cooked appetizers offer delectables such as croquetas de jamón and chicken kara-age. The main course options celebrate land and sea, with offerings like wagyu steak prepared table-side on a stone pot. For veggie options, there's honey-miso eggplant and charred edamame. The restaurant is now open Tuesday through Saturday from 5-10 p.m. (11 p.m. on weekend nights) while the bar at the Bazaar has extended hours. Reservations are recommended.
Andrés has been operating his Bazaar series of restaurants since 2008, when the chef and noted humanitarian opened the first iteration in Beverly Hills, California, though it shuttered as of August 2020 due to a change in ownership of the hotel. The chef has since returned to the West Coast with new launches. Andrés' other Bazaar locations include the Americana-inspired Bazaar in Washington, D.C., the Bazaar Meat steakhouse in Las Vegas, and the dual surf-and-turf dining rooms of Bazaar Meat and Bar Mar in Chicago.