Cougar Energy: Here's What Happened After Shark Tank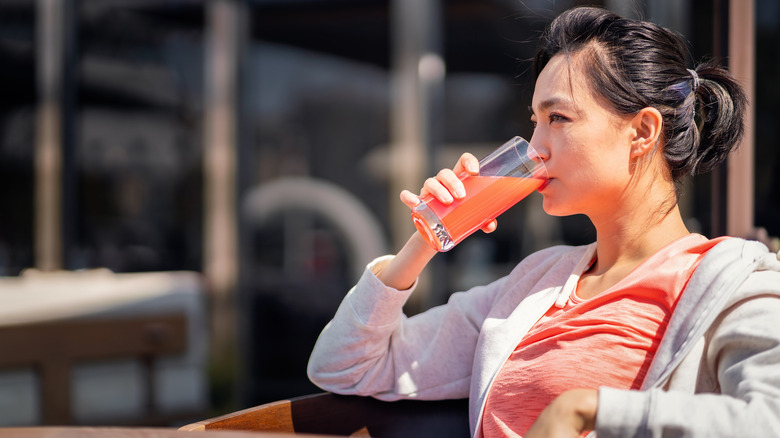 Marsyu/Getty Images
Before he founded Cougar Energy, Ryan Custer put his business administration degree from Baylor University to work as a surveillance analyst for a capital group based in Texas. In 2009, though, the then-24-year-old Custer tapped into his entrepreneurial spirit and created Cougar Energy, producing what he described as a first-of-its-kind energy drink for women, particularly the middle-aged segment of the population.
To invest in the business, Custer moved back to his parents' house and drained retirement funds. By 2010, he and his girlfriend Dusty Taylor (who Custer credited as his inspiration to create the product) made an appearance at a 2010 MTV Movie Awards gift bag event, with female celebrities like Gina Ravera from "The Closer" and Shar Jackson from "Moesha," and a few male celebs like Weird Al Yankovic, as well.
In 2012, Custer appeared on "Shark Tank" as the first entrepreneur on the final episode of Season 3. With self-designed merch, the energy drink, and Taylor in tow, he pitched his product to the sharks, hoping for a $150,000 investment for a 30% stake in the company.
What happened to Cougar Energy on Shark Tank?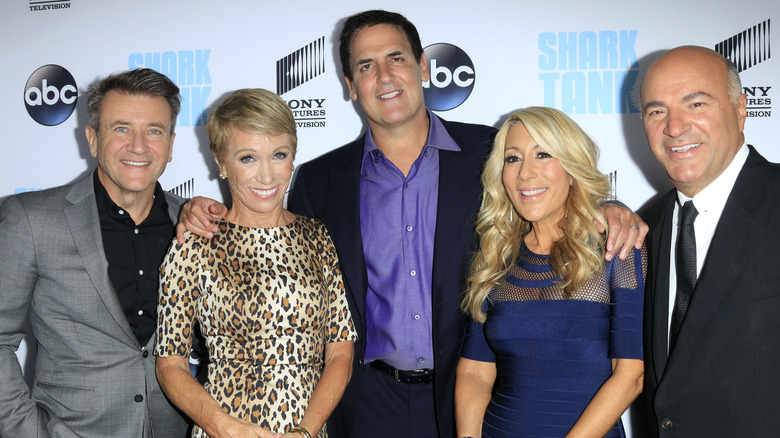 Kathy Hutchins/Shutterstock
Custer and Taylor strode confidently onto the stage before Taylor took a seat in the pink plush-lined "Cougar energy throne," and Custer began his pitch. He launched into describing "Cougar" (both the name of his brand and the slang term for an older woman who dates younger men) as "sexy, modern, and confident" and touted the energy drink's benefits, including its anti-aging properties as well as its superfruits that contribute to stronger hair, skin, and nails. He also mentions the beverage does double duty as a quality cocktail mixer while pouring the pink drink into a martini glass and offering it to Taylor, who appears to take the smallest of sips.
The sharks' first line of questioning begins with asking the definition of a cougar, citing that Taylor (35) appears too young to fall into the category. Custer responded by giving a dictionary-based definition, including the term "middle-aged," but also described his targeted demographic as being in the age range of 30 to 55. They then asked about his distribution and sales, and Custer responded that it is being sold in a few places throughout the Dallas-Fort Worth region and that in three years, he has made $60,000. Daymond John immediately declared he was out.
Custer offered samples to the judges. After Barbara Corcoran tried the drink, she also declared herself out, citing that it tasted like chalk. After a few other questions about distribution and demographics, the others declined to invest.
Cougar Energy After Shark Tank
In his exit interview, Custer said that he would continue to sell Cougar Energy and grow his business and had no intention of giving up on it. Though it's typical to see a spike in sales after an appearance on "Shark Tank" (known as the "Shark Tank effect"), whether the entrepreneur gets an investment from the sharks or not, there do not appear to be any reports of that typical increase in revenue for Cougar Energy.
In the months following Custer's appearance, there were multiple posts on Cougar Energy's Facebook page. He appeared to be designing graphics to have a truck sport the company's logo, and he advertised a fundraising event at a local bar to support the Breast Cancer Foundation. Other posts show Custer at the Europa Super Show in 2012 and feature pictures of a female competition titled on the page "Hot Mom Competition," one with a large Cougar Energy banner that indicates that the brand may have sponsored the competition. Early in 2013, the page also featured a post selling branded merchandise.
Is Cougar Energy still in business?
Cougar Energy does not appear to be in business. The last post to Cougar Energy's Facebook page, an advertisement for the beverage, was in September 2013. The post garnered only a handful of comments, one of which included the hashtag #worstIdeaEver.
On Amazon, the product is no longer for sale. There are only five reviews, but three reviewers gave one or two stars. One reviewer states, "This is offensive to women," while another derides the product as inferior to a similar energy drink on the market and likens its flavor to a chalkboard.
The link to Cougar Energy's site from its Facebook page redirects to a page for Custer's Creations. The features a picture of Custer sitting in the "Cougar energy throne" and two links — one to his resume and another to his email. On his resume, Custer lists his experience with Cougar Energy as Founder and CEO of Cougar Energy Drink from 2009 to 2014.
What's next for Ryan Custer?
Since the apparent shutdown of Cougar Energy's operations, Custer's resume indicates that he worked for a year as a Director of Operations for Cryopen, a company that develops technology related to cryosurgery. After approximately a year there, it appears that Custer's entrepreneurial spirit was reignited, and he started another company, Custer's Creations. This time, instead of being product-driven, it is service-driven, offering retail and small business clients consultation as well as design for clothing, products, and websites. The company also offers technology-driven services like website design as well as installation and administration of network infrastructures.
In addition to starting his company, Custer's resume indicates that he has gotten involved in real estate. In 2017, he became a realtor, and his resume indicates that he still is, though there is no indication of when it was last updated. Custer also spent a brief bit of time from 2019 to 2020 at Home Depot as a Freight Associate.