Trader Joe's Recalls Over 10,000 Cases Of Insect-Infested Broccoli Cheddar Soup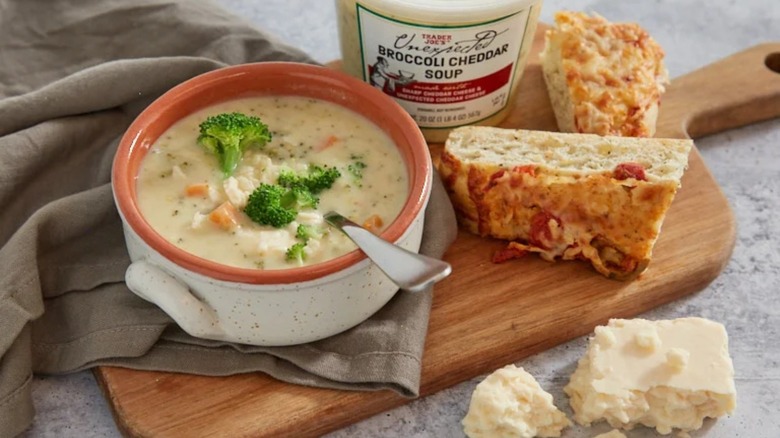 Trader Joe's
When you find a fly floating in your soup in a restaurant, you send it back. When something similar happens with a store-bought soup, the returns happen on a much larger scale. A case in point is the recent recall of over 10,000 cases of Trader Joe's Unexpected Cheddar Broccoli Soup, which were pulled from stores in six U.S. states following the discovery of insects in the product, Food Safety News reports. There has been no information released regarding the species of insects found, but their presence was enough for the product's producer, Pennsylvania-based Winter Gardens Quality Foods, to initiate a voluntary recall, according to the U.S. Food and Drug Administration (FDA).
The unappetizing discovery of insects in the soup's frozen broccoli florets resulted in a company-mandated recall order on July 10, and the products have since been removed from stores in California, Connecticut, Florida, Illinois, Pennsylvania, Texas, and Washington, the FDA notes. "Big chunks of broccoli" are a staple element of the creamy, cheese-flavored soup, which Trader Joe's claims has been a favorite in its yearly Customer Choice Awards for nearly a decade. In total, 10,889 cases were included in the recall, meaning over 130,000 of the popular 20-ounce packaged soups were pulled from shelves.
How to find out if you've bought this product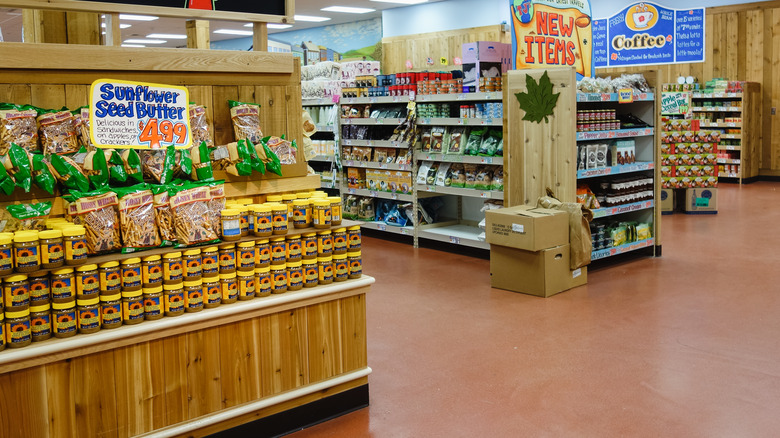 Corinna Haselmayer/Shutterstock
Many of the insect-infested soups have likely already been purchased by consumers. If you have this product in your refrigerator at home, obviously the best course of action is to throw it away. Food Safety News advises not eating the soup, regardless of whether you're grossed out by insects or not.
To find out whether or not you've bought packages from any of the affected cases of Trader Joe's Unexpected Cheddar Broccoli Soup, there are two telltale signs: the lot number or the use-by date. The lot codes can be found on the FDA website and the exact use-by dates are as follows: July 18, 19, 20, 25, 26, and 27; August 1, 2, 9, 10, 29, and 30; and September 4, 6, and 15.
If you're wondering how common it is for food recalls to be initiated because of insect infestation, the answer, according to the U.S. Public Interest Research Group, is that it's not common at all. In 2022, the primary cause of food recalls was undeclared allergens, which accounted for 42% of all recalls. Insects did not make the top 10, and if any cases were reported at all last year, it was under the heading of "other," a category that encompassed 10 recalls.