Disney's Fan-Favorite Cheese Crawl Will Return In 2023's Food And Wine Festival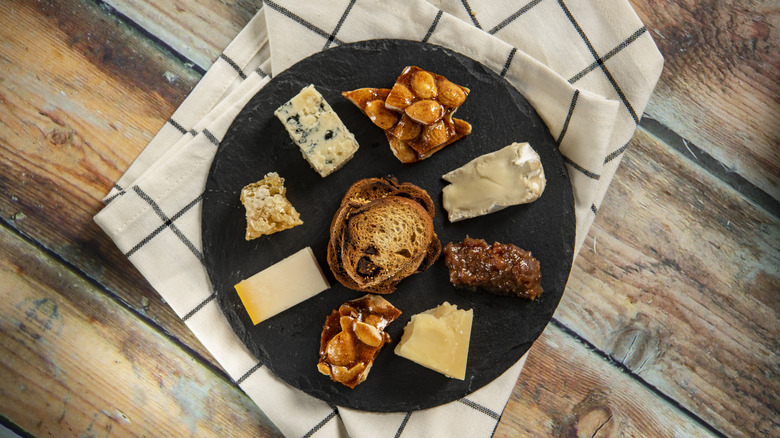 The Walt Disney Company
Dates for Walt Disney World's EPCOT International Food & Wine Festival have been released, and the foodie event is grander than ever. The festival will take place from July 27 to November 18, 2023, throughout the EPCOT theme park in Bay Lake, Florida. This year, it will feature 30 global marketplaces, including four new destinations opening in the fall.
Returning in 2023 is the fan-favorite cheese crawl, Emile's Fromage Montage. Event participants who purchase and collect passport stamps from five featured dishes are eligible to receive a special gift from the event's sponsor, Corkcicle.
The international cheese-centric menu consists of over a dozen dishes sold throughout the park in different marketplaces. Seven countries — India, Germany, Greece, Brazil, Canada, the Alps, and Spain — will showcase their specialty cheeses in dishes like Spain's charcuterie cups filled with cured Spanish meats and herbed Serrano ham vinaigrette or warm Raclette Swiss cheese from the Alps served with Alpine ham, baby potatoes, cornichons, and a baguette.
Qualifying dishes are also found in the Flavors from Fire, Wine & Wedge, and Hawaii (opening August 15, 2023) marketplaces. This year, turophiles can choose from savory and sweet cheese dishes like Hawaii's passion fruit cheesecake with toasted macadamia nuts or the Flavors from Fire's smoked corned beef with house-made potato chips, cheese curds, pickled onions, and beer-cheese fondue.
The festival is marketed, like Disney World, to children of all ages and features an eclectic assortment of food, wine, craft beer, and beverages. 
Food from six continents in one theme park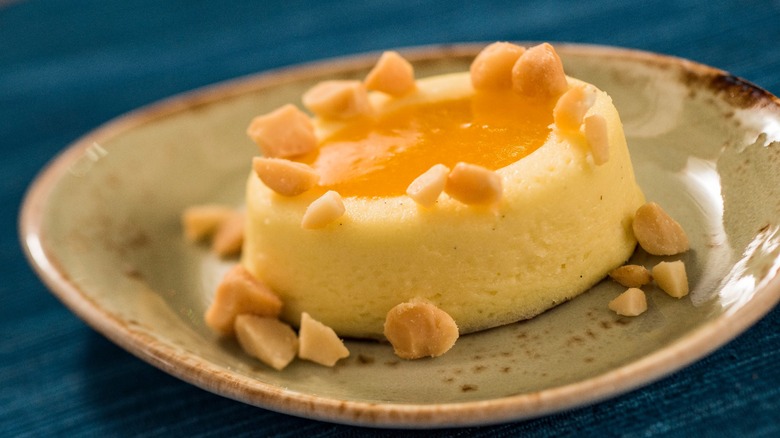 The Walt Disney Company
If your body needs a break from all the dairy, the festival has plenty more to eat. Existing marketplaces will debut dishes this year, like dark chocolate fondue from the Alps and perennial favorites like the Fry Basket. On September 22, four new marketplaces will be added: Char & Chop, Wine & Wedge, Bubbles & Brine, and Swirled Showcase, where Char & Chop's roasted porchetta with lemon parsley salsa verde and Wine & Wedge's artisanal cheeses with wine pairing will be featured.
Wing connoisseurs will not want to miss Brew-Wing Lab at the Odyssey, presented by Dr. Bunsen Honeydew and Beaker from Muppet Labs! The menu offers seven types of wings ranging from Peanut Butter and Jelly Sticky Wings to plant-based Buffalo Brussels Sprouts with blue cheese and ranch. Adults can enjoy a cocktail from its hard cider and beer menu or try a new non-alcoholic mocktail like the Frozen Fusion, containing Twining's pomegranate and raspberry herbal tea fused with orange ice cream molecules.
Admission to EPCOT and the EPCOT Food and Wine Festival on the same date is required. One-day passes to EPCOT start at $109. Meal packages for guests looking to enjoy music can take advantage of "Eat to the Beat" dining packages, available Fridays through Mondays. Prices begin at $20 for children (ages three to nine) and $35 (ages ten and up). Guests participating in the Festival Passport activity can do so at their leisure.