600 Million People Will Go Hungry By 2030, According To A New Report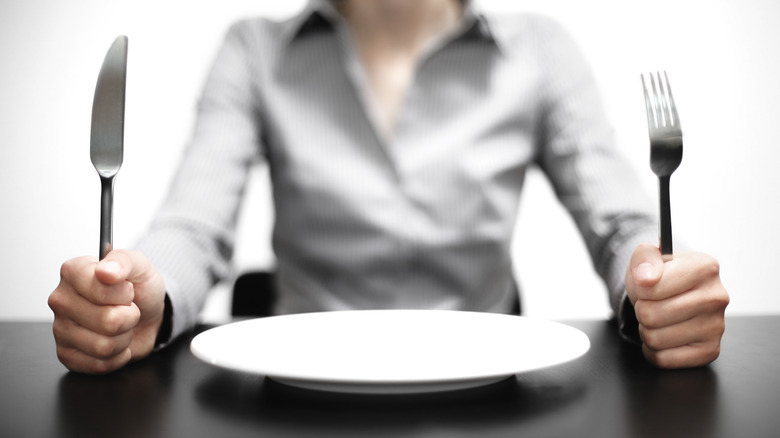 Tomml/Getty Images
The 2023 edition of The State of Food Security and Nutrition in the World delivers a dismal picture in regard to the state of hunger across the globe. The report, published by Food and Agriculture Organization (FAO), the International Fund for Agricultural Development (IFAD), UNICEF, the World Food Programme (WFP), and the World Health Organization (WHO), stated that about 9.2% of the world's population experienced hunger (measured by the prevalence of undernourishment) in 2022, which is a dramatic increase from 7.9% in 2019.
The report also projects that 600 million people will be considered chronically undernourished by 2030. That number would represent only a slight drop from the 691-783 million facing hunger in 2022 and indicates a high possibility that the United Nations' (UN) Sustainable Development Goal (SDG) to eradicate world hunger by 2030 will not be met.
The report cites several factors contributing to ongoing world hunger and food security issues, including the COVID-19 pandemic and the war in Ukraine.
What is causing widespread hunger?
Michele Ursi/Shutterstock
The report states that the projection of 600 million people facing hunger in 2030 is estimated to be 23 million more than if the ongoing conflict in Ukraine had not occurred. Drastic reductions in the exports of wheat, corn, and vegetable oil from the war-torn country have contributed to higher food costs and an inability for some to access foods.
It was also stated in the report that the projection is 119 million higher than if both the war and the pandemic had not happened. National Institutes of Health (NIH) reports that while developed countries were affected by the economic impact of the pandemic, developing countries experienced even greater repercussions, citing an unprecedented lack of employment which caused many to be unable to purchase food. The State of Food Security and Nutrition in the World also states that while there was some improvement from 2020 to 2021, the number of people in 2021 who were unable to afford a healthy diet exceeded 3.1 billion.
In addition to the war and the pandemic, the report also cites climate change as an ongoing contributor to hunger around the world, as well as urbanization that has impacted agrifood systems.