London's 5 Toughest Tables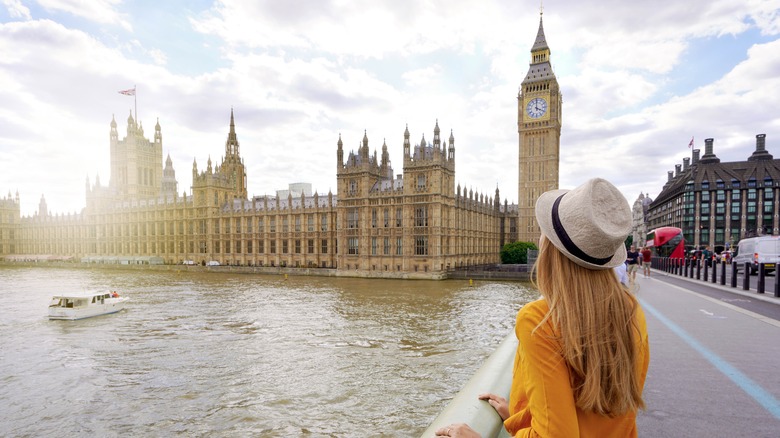 Zigres/Shutterstock
For a population more prone to doling out restrained praise than over-the-top plaudits, Londoners are certainly not immune to the powers of restaurant hype. Though locals express their enthusiasm with cool reserve, the clamor for tables at the city's buzzed-about establishments speaks to a level of fanaticism that has turned reservation-making into a humbling game of "sweet-talk the hostess."
Generally, London's most difficult bookings are worth the wait, presenting a payoff of stunning surroundings and off-kilter dishes that are a welcome departure from the Modern British fare that populates most menus. (Think: the redcoat equivalent of the ubiquitous farm-to-table, with a staple venison-haunch option.) And so diners wait and wait, and wait more still, simply to get a taste of what's causing a stir among local bloggers and celebs. Whether by way of luck, a well-greased PR connection, or just plain patience, those who find a seat at one of the following five restaurants can count themselves members of the rarefied collective who can say they were there, among the fennel-pollen-spiked starters and Jay Rayners of the world.
Chiltern Firehouse
Chiltern Firehouse, the latest extravagant culinary residence of chef Nuno Mendes, is indisputably London's hottest meal ticket at the moment. The restaurant accrues more press for its glitterati clientele — think Bono, Beckham, and Bubba (Clinton, whose audio memoirs are played over the loos' sound systems) — than its food; fittingly, the space and its menu are a study in excess.
True to its name, the restaurant is housed in an imposing, neo-Gothic fire brigade station turned André Balazs pet project. The Chiltern experience — the perfumed corridors, the Amelia Wickstead-designed hostess outfits — is painstakingly produced, making for a seductive menu of classic American dishes elevated with expensive ingredients and elegant execution.
Practically, this translates to smoked-salmon-infused cremé fraiche, crab doughnuts, Caesar salad adorned with crispy chicken skin — and dishes laced with an unsettling amount of truffle oil. Though Mendes seems to have corralled the alternative approach, which earned him a Michelin star at Viajante, Chiltern has nevertheless set trendy diners and even aloof critics alight. 1 Chiltern Street, Marleybone, W1U 7PA, 44 (0) 20 7073 7676, chilternfirehouse.com
Dabbous
Located in an otherwise drab corner of Fitzrovia (West London's ad-agency land) is Oliver Dabbous's namesake debut venture, which has been going strong since the ballyhoo accompanying its 2012 opening. The initial acclaim gave way to an almost year-long wait for reservations; the fervor has since died down, but not by much. Having cultivated his skills under the tutelage of titans including Heston Blumenthal and Raymond Blanc, Dabbous quickly proved his worth as a culinary force in his own right.
Currently renowned among local gastronomes is Dabbous's staple "coddled egg" starter, featuring yolk infused with touches of smoked butter and whipping cream, topped with a sprinkling of delicate mushrooms, and nested on a bed of hay. The ever-evolving menu showcases the rakish young chef's penchant for marrying off-the-wall concepts (distilling the essence of cigars and rye into a beef tartare, for instance) with a sleek aesthetic, and never at the expense of taste. For all the high style and immaculate composition, however, one of Dabbous's strongest offerings is very simple: some of the best sourdough bread — served warm and in a brown paper bag — and freshly churned butter you'll find in all of London. 39 Whitfield Street, Fitzrovia, WIT 2SF, 44 (0) 20 7323 1544, dabbous.co.uk
Dinner by Heston Blumenthal
You down with OBE (Order of the British Empire, that is)? The U.K.'s pedigree-conscious diners certainly are, having trekked to knighted chef Heston Blumenthal's OG culinary lab (the Fat Duck, currently closed for refurbishment) in Bray for years until he set up shop in London with Ashley Palmer-Watts at the helm. The Blumenthal/Watts homage to historic British cuisine includes dishes bearing old-school influences dating back as far as King Henry VIII's reign, each prepared with a madcap twist.
By now, plugged-in diners will have heard of the famed "meat fruit" — an uncomfortably rich chicken liver mousse fashioned to look like a Mandarin orange. This sly nod to both the country's culinary heritage and the restaurant's glitzy digs — Knightsbridge's Mandarin Oriental Hotel — showcases Dinner's relish of novelty and full, adventurous flavor profiles. The combination of Blumenthal's celebrity status, Watts's perfectionism, an outlandish menu, and unabating publicity continues to keep reservations for Dinner scarce. Mandarin Oriental Hyde Park, Knightsbridge, 66 Knightsbridge, SW1X 7LA, dinnerbyheston.com
Sushi Tetsu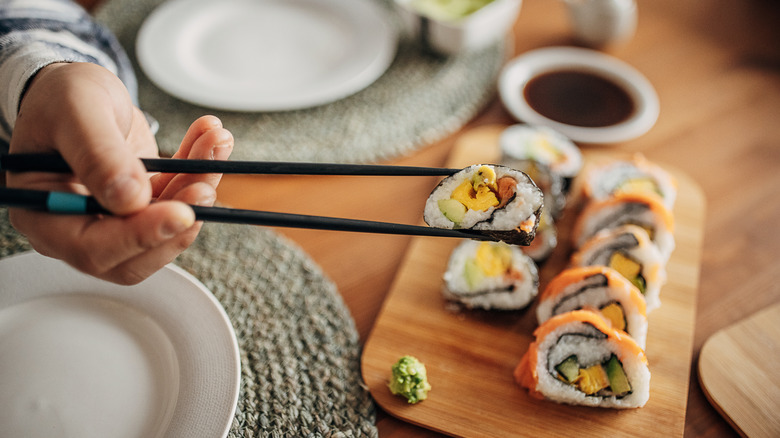 South_agency/Getty Images
This tiny, unassuming sushi restaurant in Clerkenwell is run by the husband-wife team of Toro and Harumi Takahashi, the former of whom spent several years at Nobu London. Serving the highest-grade sushi and sashimi in a setting that lends itself to personal interaction with the chef, Tetsu is consistently booked, opening up its reservation line just twice monthly. 12 Jerusalem Passage, Clerkenwell, EC1V 4JP, 44 (0) 20 3217 0090, sushitetsu.co.uk
Gymkhana
Inspired by the high-society clubs frequented by the British Raj, this Michelin-starred Indian restaurant recently earned top awards in the U.K.'s National Restaurant Awards. Recognized for its lavish take on Indian staples and a cocktail menu featuring unique combinations of spices and spirits, Gymkhana is a new West End favorite. 42 Albemarle Street, Mayfair, W1S 4JH, 44 (0) 20 3011 5900, gymkhanalondon.com
This post is brought to you by our friends at MasterCard Priceless Cities.