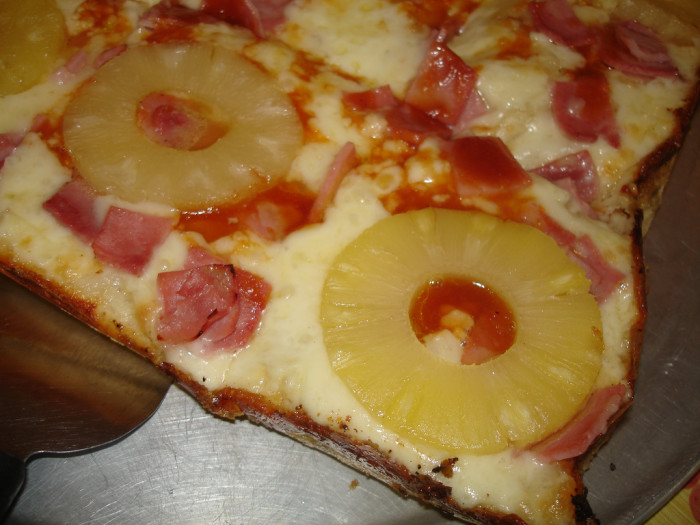 You either love or hate pineapple pizza, and everyone's entitled to their preference. Celebrity chef Gordon Ramsay happens to hate it, but is hoping fans (and enemies) will love watching him eat "f**king god-awful" pie on Facebook Live in the name of charity. Restaurants are making an effort to be more environmentally friendly while one Michigan restaurant is looking to feed even more people. This and more in the week in food activism.
Last night, New York City's Huertas celebrated the beginning of their partnership with ZeroFoodPrint, an organization dedicated to decreasing the carbon footprints in restaurants. The restaurant joins the likes of Mission Chinese Food (San Francisco), Prime Meats (New York) and Shed (Healdsburg) in the effort to emit less carbon.
Foul-mouthed and hot-tempered Gordon Ramsay has made it clear that he's not a fan of pineapple as a pizza topping. But in the name of charity, the TV chef will consume a fruit-topped pie if 500 donations are made to the Great Ormond Street Hospital Charity by today.
A Michigan restaurant is dedicating some proceeds from apple pie sales to a local food pantry. Grand Traverse Pie Company in Rochester Hills will be running the fundraiser for Neighborhood House Food Pantry until September 10.